REF: Casa Asbjörn - Villa I Punta Prima - Orihuela Costa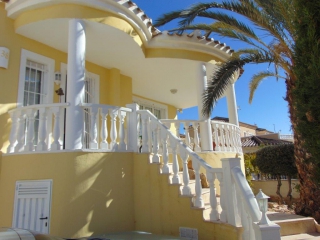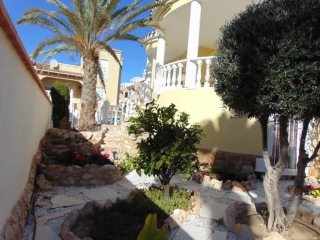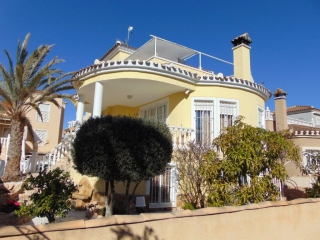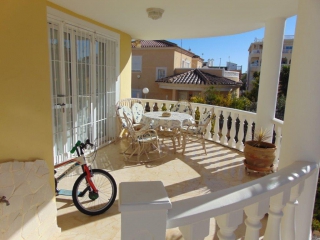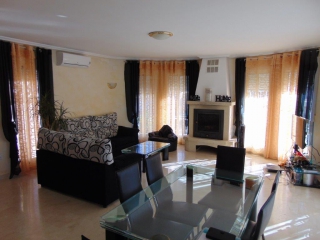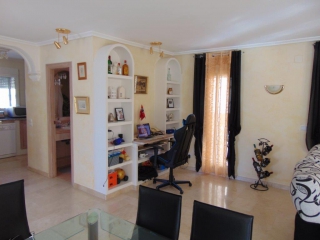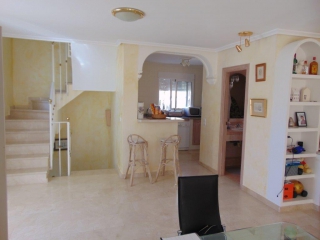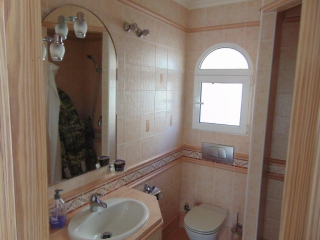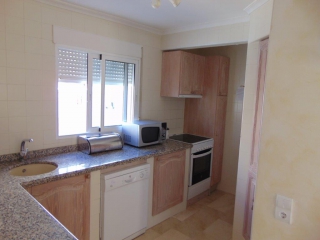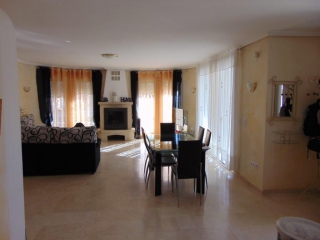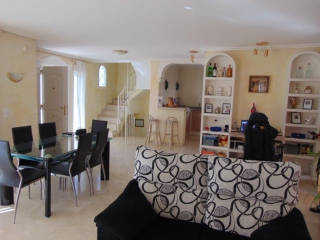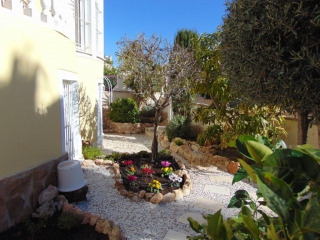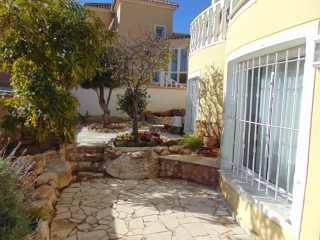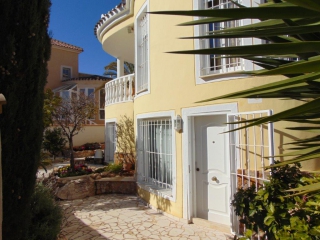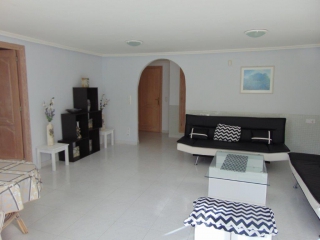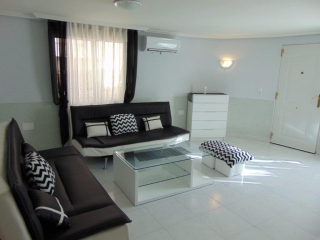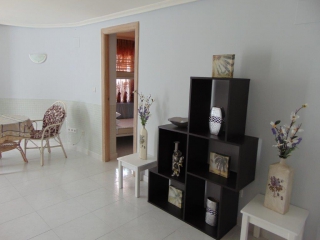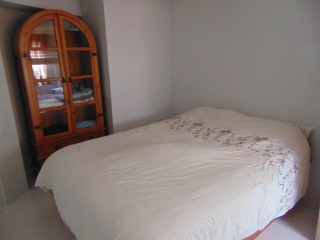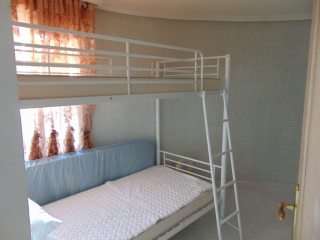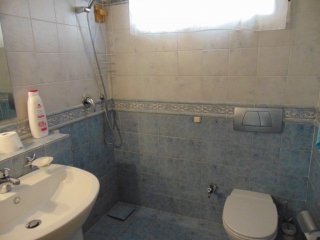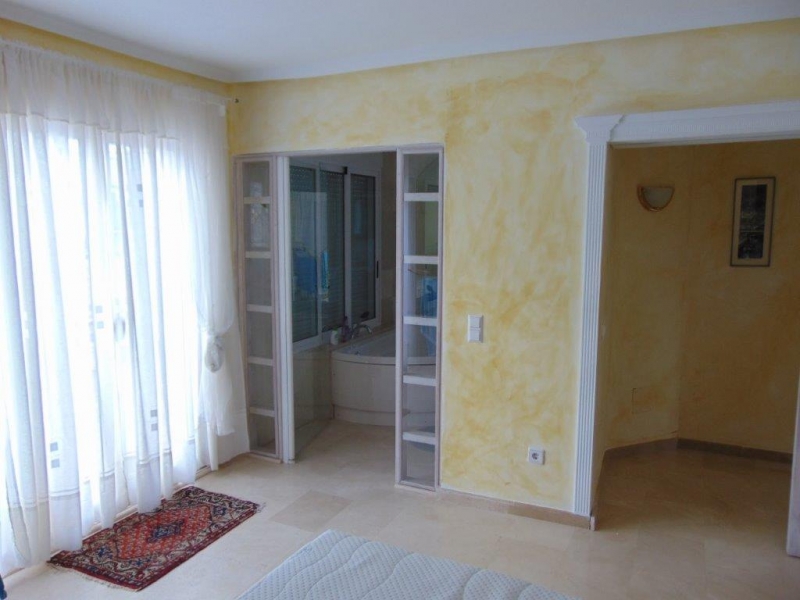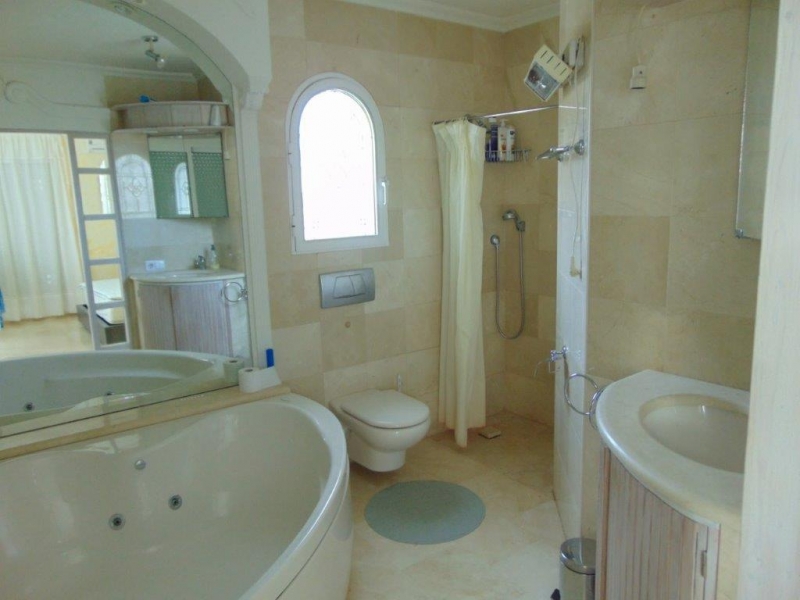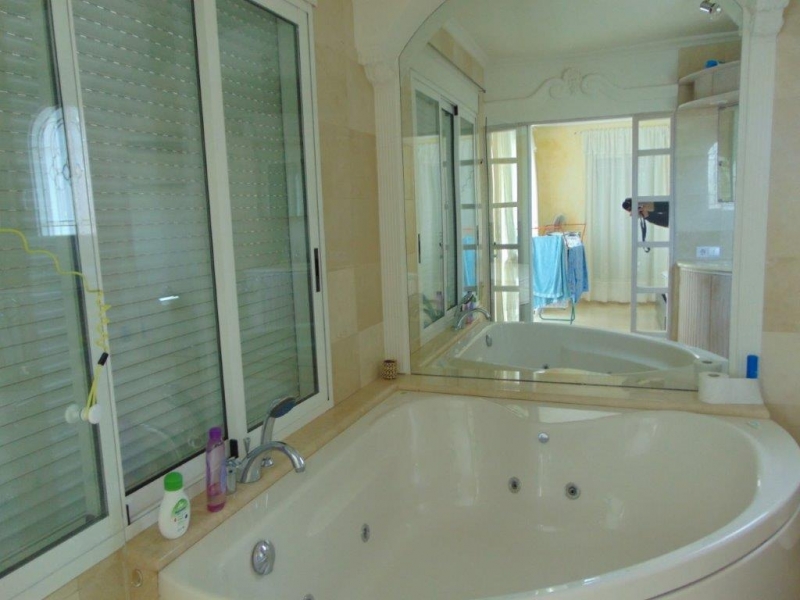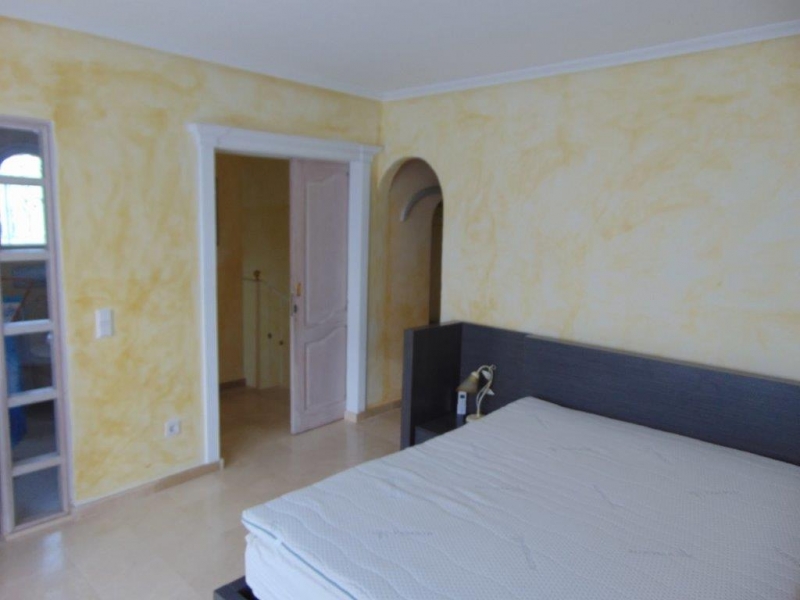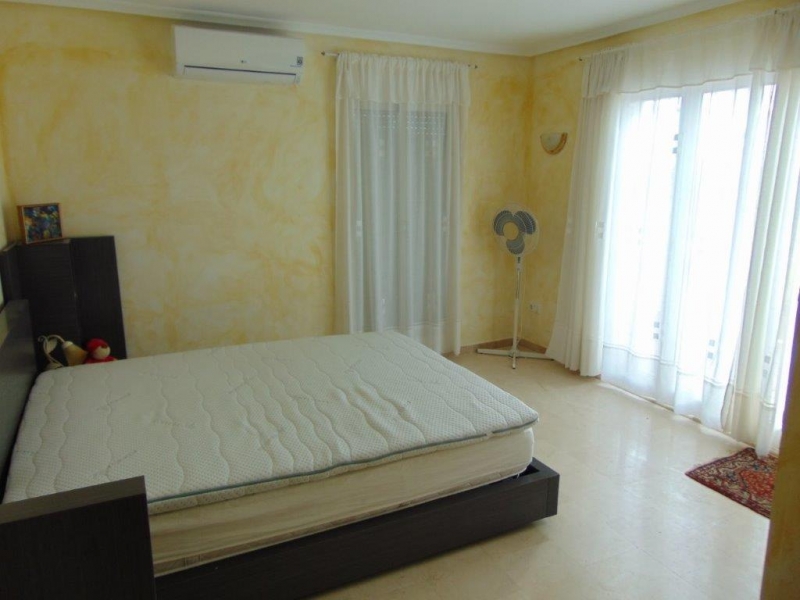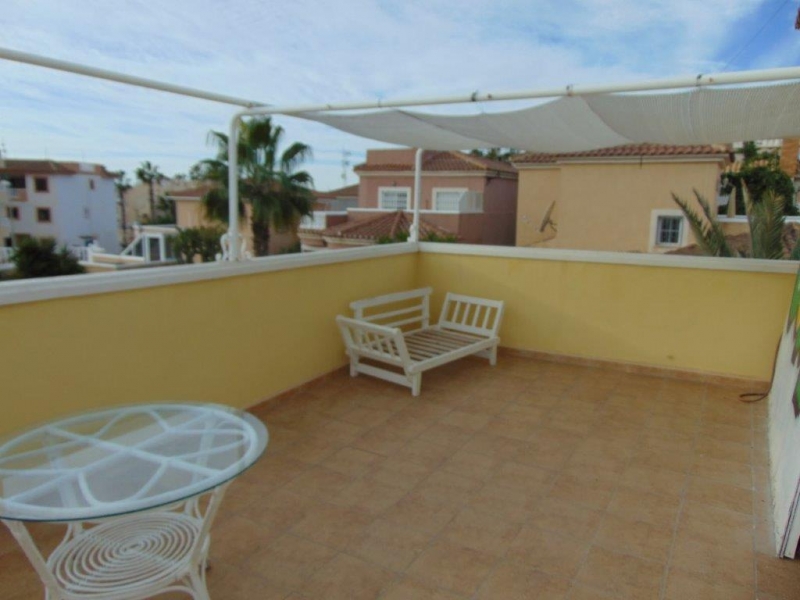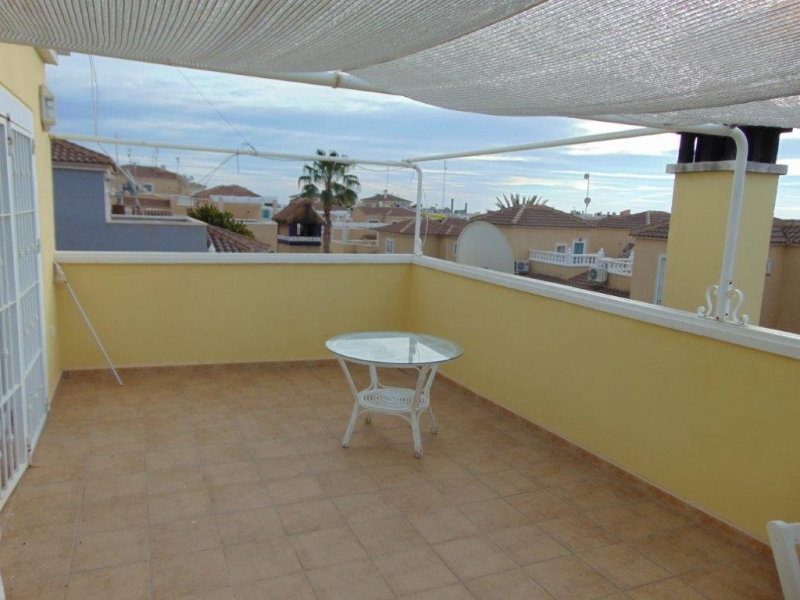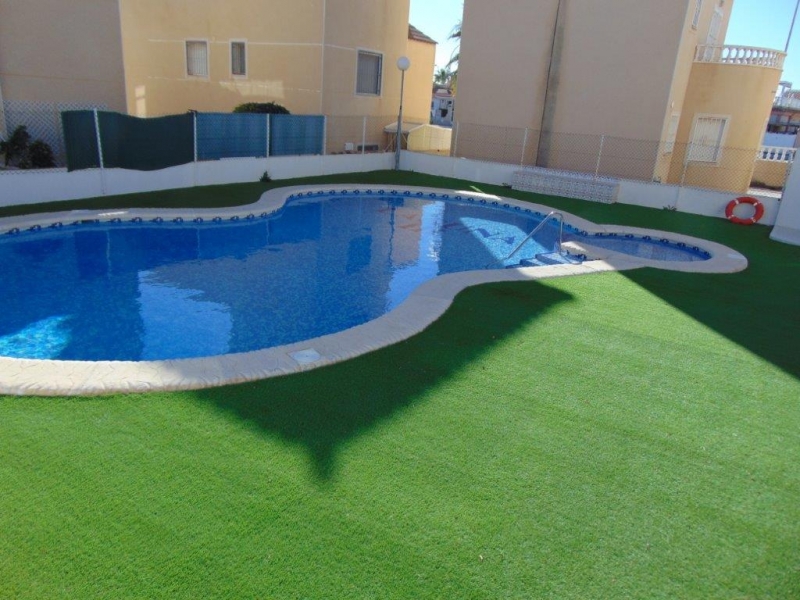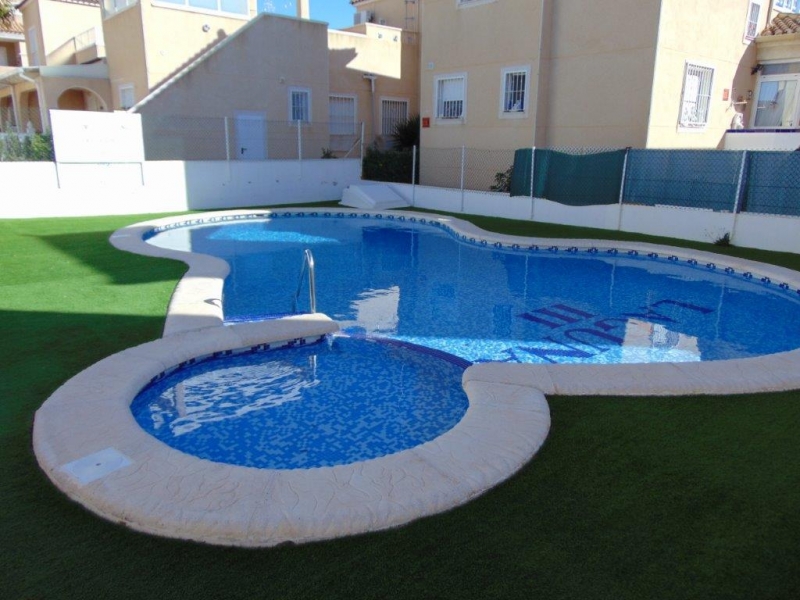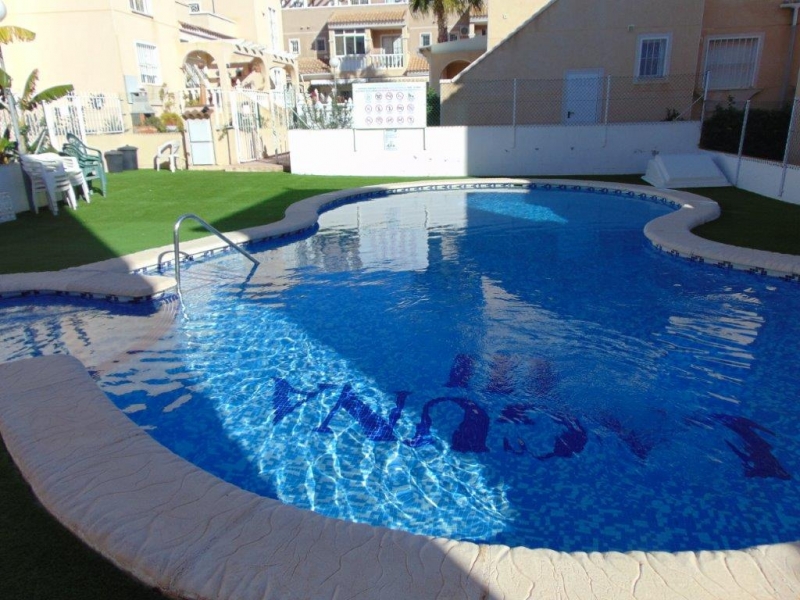 max Personner:
6
Bruksareal:
300
Primærrom:
95
Soverom:
2
Bad:
3
Felles basseng:

Hage:

Lagerrom:

Internet:

Avstand til strand:
2,4
Beskrivelse
This modern and bright holiday home is in a secure residential area with 2 communal pools.
A modern and friendly holiday home with lovingly created garden, large windows gives a generous living feeling. The house has a kitchen, a living-dining area with breakfast bar, 2 shower rooms, 1 bedroom with double bed, in addition there is a bunk bed for 2 children, a living room, which can also be used as a bedroom, as it has a sofa bed. A bedroom with bath and shower and terrace. For the summer there is air conditioning and for the winter a floor heating with fireplace. Wi-Fi and TV are available. No dogs. In the immediate vicinity there are supermarkets, bars, restaurants, kart track, fitness and shopping center. The wonderful sandy beaches are 5 min. away. The golf courses can be reached in 10-15 minutes. Alicante Airport 45 minutes.
Long term rental on request.

Priser
| | |
| --- | --- |
| Årstid | per uke |
| 16.05. - 15.06. | 490 € |
| 16.06. - 31.08. | 750 € |
| 01.09. - 15.10. | 420 € |
| 16.10. - 15.05. | 280 € |
| | |
| --- | --- |
| Innskudd | 400 € |
| Sluttrengjøring | 100 € |
Tilgjengelighet
2021 >

Januar
Mo
Di
Mi
Do
Fr
Sa
So


1

2

3

4
5
6
7
8

9

10

11
12
13
14
15

16

17

18
19
20
21
22

23

24

25
26
27
28
29

30

31

Februar
Mo
Di
Mi
Do
Fr
Sa
So


1
2
3
4
5

6

7

8
9
10
11
12

13

14

15
16
17
18
19

20

21

22
23
24
25
26

27

28

März
Mo
Di
Mi
Do
Fr
Sa
So


1
2
3
4
5

6

7

8
9
10
11
12

13

14

15
16
17
18
19

20

21

22
23
24
25
26

27

28

29
30
31

April
Mo
Di
Mi
Do
Fr
Sa
So


1
2

3

4

5
6
7
8
9

10

11

12
13
14
15
16

17

18

19
20
21
22
23

24

25

26
27
28
29
30

Mai
Mo
Di
Mi
Do
Fr
Sa
So



1

2

3
4
5
6
7

8

9

10
11
12
13
14

15

16

17
18
19
20
21

22

23

24
25
26
27
28

29

30

31

Juni
Mo
Di
Mi
Do
Fr
Sa
So


1
2
3
4

5

6

7
8
9
10
11

12

13

14
15
16
17
18

19

20

21
22
23
24
25

26

27

28
29
30

Juli
Mo
Di
Mi
Do
Fr
Sa
So


1
2

3

4

5
6
7
8
9

10

11

12
13
14
15
16

17

18

19
20
21
22
23

24

25

26
27
28
29
30

31

August
Mo
Di
Mi
Do
Fr
Sa
So



1

2
3
4
5
6

7

8

9
10
11
12
13

14

15

16
17
18
19
20

21

22

23
24
25
26
27

28

29

30
31

September
Mo
Di
Mi
Do
Fr
Sa
So


1
2
3

4

5

6
7
8
9
10

11

12

13
14
15
16
17

18

19

20
21
22
23
24

25

26

27
28
29
30

Oktober
Mo
Di
Mi
Do
Fr
Sa
So


1

2

3

4
5
6
7
8

9

10

11
12
13
14
15

16

17

18
19
20
21
22

23

24

25
26
27
28
29

30

31

November
Mo
Di
Mi
Do
Fr
Sa
So


1
2
3
4
5

6

7

8
9
10
11
12

13

14

15
16
17
18
19

20

21

22
23
24
25
26

27

28

29
30

Dezember
Mo
Di
Mi
Do
Fr
Sa
So


1
2
3

4

5

6
7
8
9
10

11

12

13
14
15
16
17

18

19

20
21
22
23
24

25

26

27
28
29
30
31

fri


reservert

er reservert