REF: Casa Yasmine - Appartment at La Regia - Orihuela Costa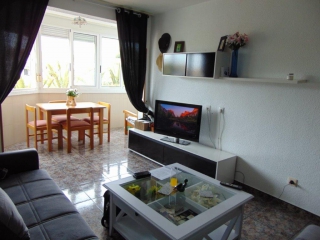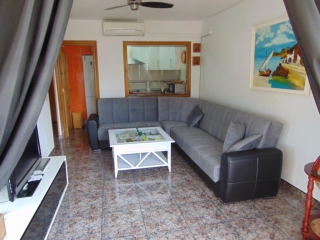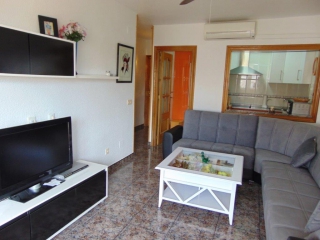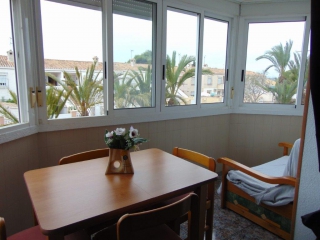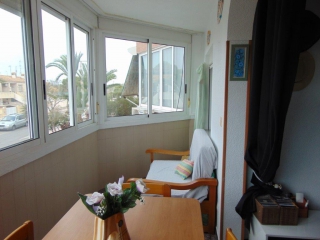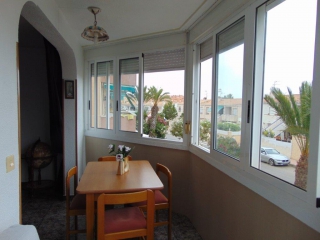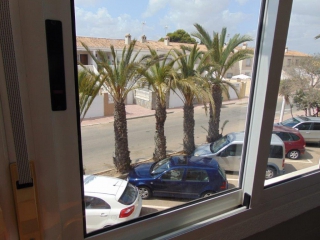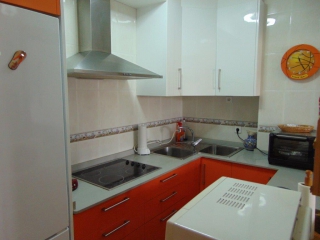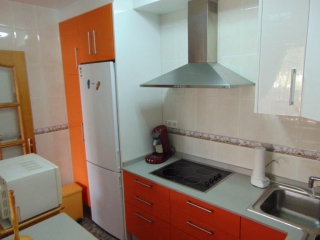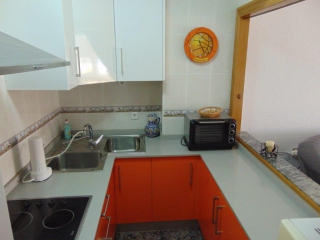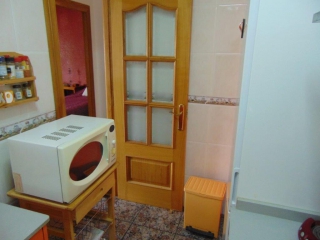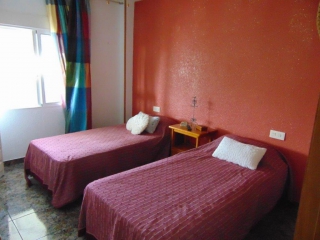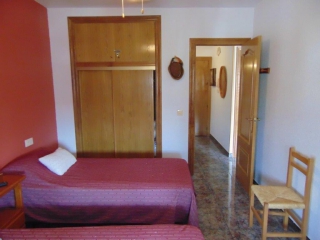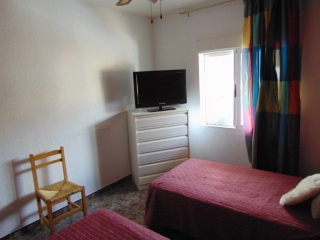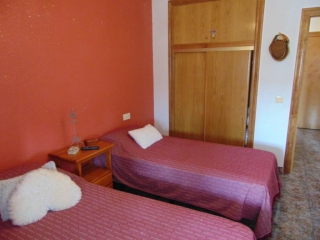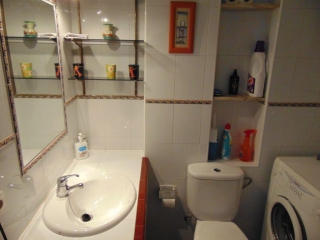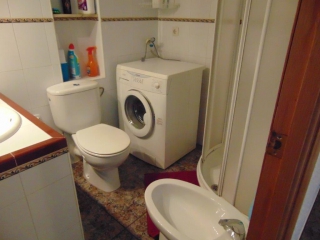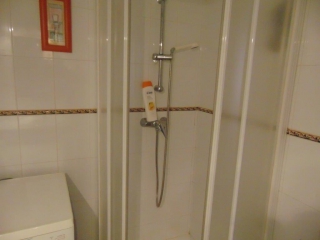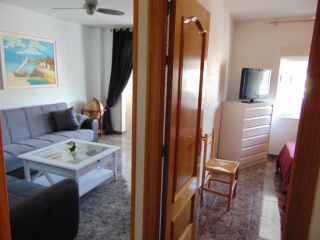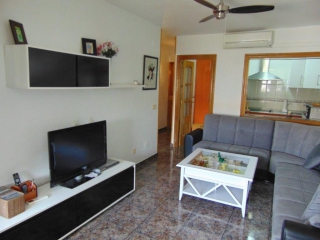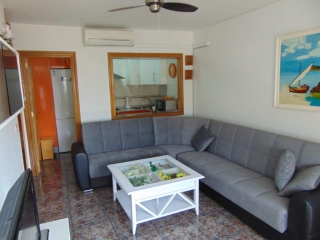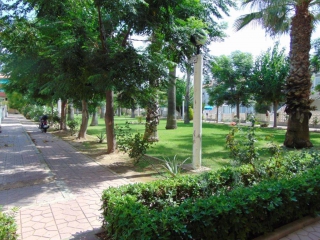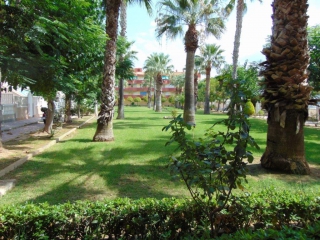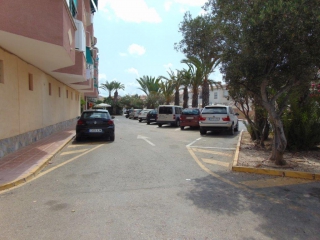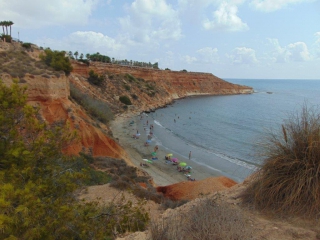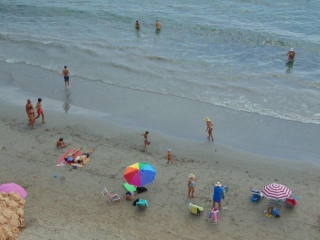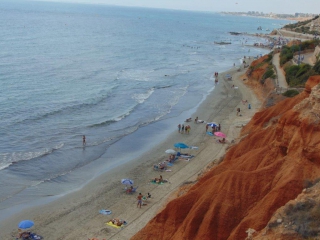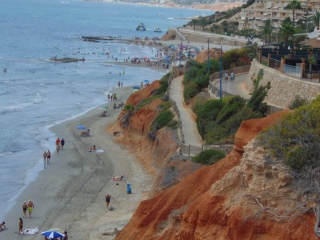 max People:
4
Plot size (m²):
Lliving space (m²):
45
Bedroom:
1
Bathroom:
1
Pool:

Garden:

Storeroom:

Internet:

Distance to the beach:
700 m
Description
The apartment on the 1st floor has a passenger elevator and air conditioning. In the living / dining room there is a TV, and wifi (on request). The beautiful apartment has bed linen and towels (without beach towels). The kitchen is well equipped, among other things there is a microwave, grill, fridge with freezer, drinking water filter, oven, hob, extractor fan. The glazed terrace with sliding window invites you to a breakfast with a view and a sunset dinner. The cozy rooms support your recovery. In the gardin there is a large garden of palm trees to relax. The sandy beach is a 9-minute walk away. (700 m). Restaurants, shopping centers, coffee shops and a weekly market are located nearby (400 m). Also the sports activities are not too short. No dogs. Alicante Airport 48 km. Golf 3,5 km.
Long term rental on request.
Prices
| | |
| --- | --- |
| Season | per week |
| 16.05. - 15.06. | 250 € |
| 16.06. - 31.08. | 455 € |
| 01.09. - 15.10. | 280 € |
| 16.10. - 15.05. | 230 € |
| | |
| --- | --- |
| Deposit | 300 € |
| Cleaning | 80 € |
Availability
2023 >

Januar
Mo
Di
Mi
Do
Fr
Sa
So



1

2
3
4
5
6

7

8

9
10
11
12
13

14

15

16
17
18
19
20

21

22

23
24
25
26
27

28

29

30
31

Februar
Mo
Di
Mi
Do
Fr
Sa
So


1
2
3

4

5

6
7
8
9
10

11

12

13
14
15
16
17

18

19

20
21
22
23
24

25

26

27
28

März
Mo
Di
Mi
Do
Fr
Sa
So


1
2
3

4

5

6
7
8
9
10

11

12

13
14
15
16
17

18

19

20
21
22
23
24

25

26

27
28
29
30
31

April
Mo
Di
Mi
Do
Fr
Sa
So



1

2

3
4
5
6
7

8

9

10
11
12
13
14

15

16

17
18
19
20
21

22

23

24
25
26
27
28

29

30

Mai
Mo
Di
Mi
Do
Fr
Sa
So


1
2
3
4
5

6

7

8
9
10
11
12

13

14

15
16
17
18
19

20

21

22
23
24
25
26

27

28

29
30
31

Juni
Mo
Di
Mi
Do
Fr
Sa
So


1
2

3

4

5
6
7
8
9

10

11

12
13
14
15
16

17

18

19
20
21
22
23

24

25

26
27
28
29
30

Juli
Mo
Di
Mi
Do
Fr
Sa
So



1

2

3
4
5
6
7

8

9

10
11
12
13
14

15

16

17
18
19
20
21

22

23

24
25
26
27
28

29

30

31

August
Mo
Di
Mi
Do
Fr
Sa
So


1
2
3
4

5

6

7
8
9
10
11

12

13

14
15
16
17
18

19

20

21
22
23
24
25

26

27

28
29
30
31

September
Mo
Di
Mi
Do
Fr
Sa
So


1

2

3

4
5
6
7
8

9

10

11
12
13
14
15

16

17

18
19
20
21
22

23

24

25
26
27
28
29

30

Oktober
Mo
Di
Mi
Do
Fr
Sa
So



1

2
3
4
5
6

7

8

9
10
11
12
13

14

15

16
17
18
19
20

21

22

23
24
25
26
27

28

29

30
31

November
Mo
Di
Mi
Do
Fr
Sa
So


1
2
3

4

5

6
7
8
9
10

11

12

13
14
15
16
17

18

19

20
21
22
23
24

25

26

27
28
29
30

Dezember
Mo
Di
Mi
Do
Fr
Sa
So


1

2

3

4
5
6
7
8

9

10

11
12
13
14
15

16

17

18
19
20
21
22

23

24

25
26
27
28
29

30

31

free


reserved


firmly booked