REF: Casa DP-4 - Villa at Playa Flamenca - Orihuela Costa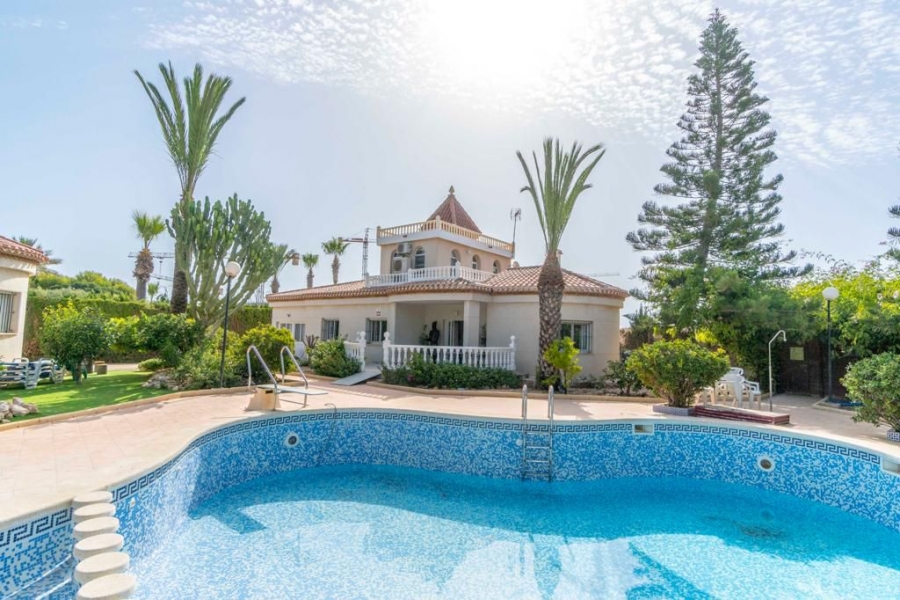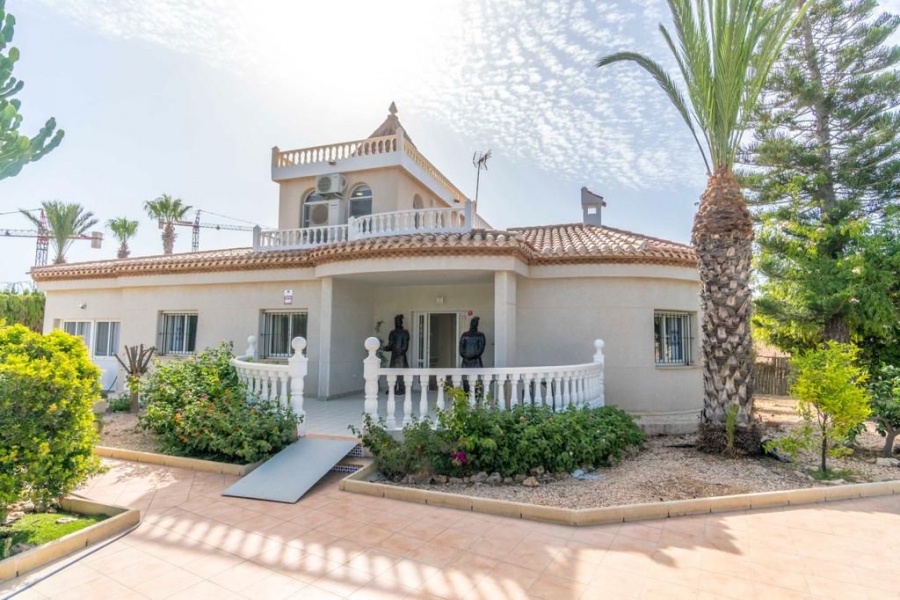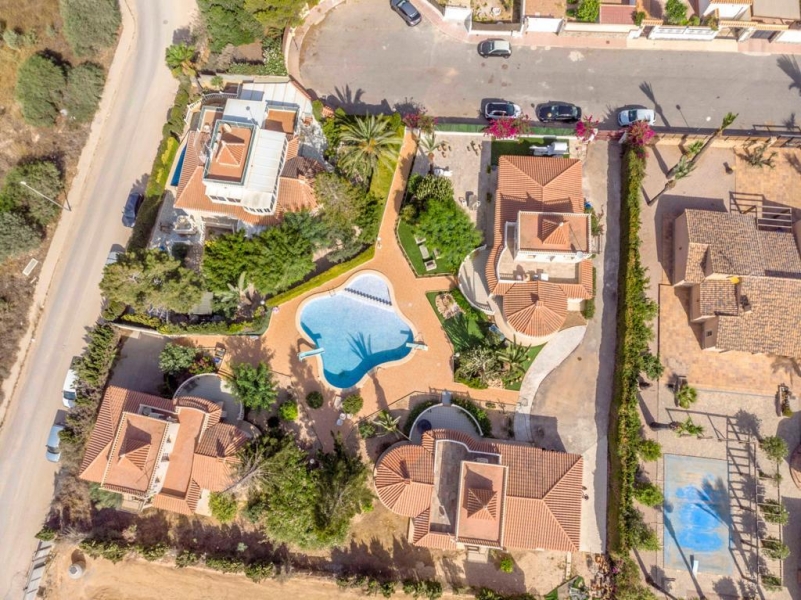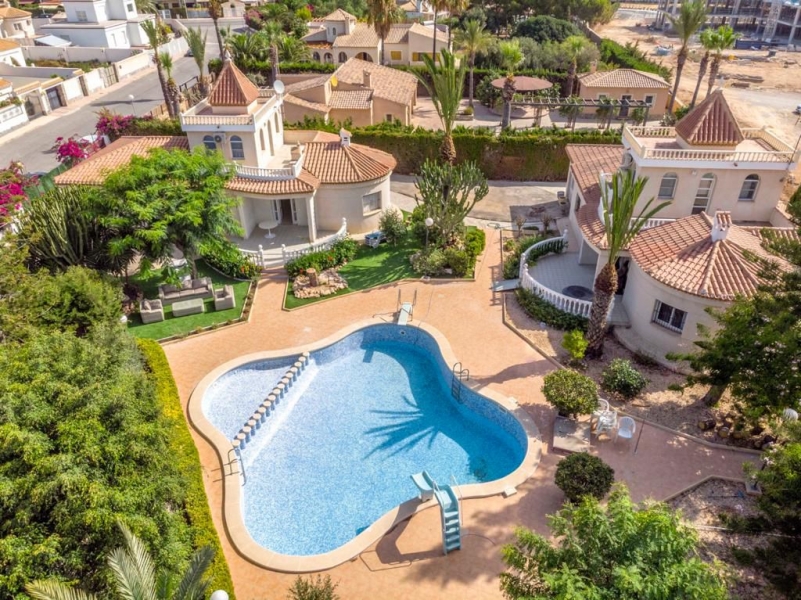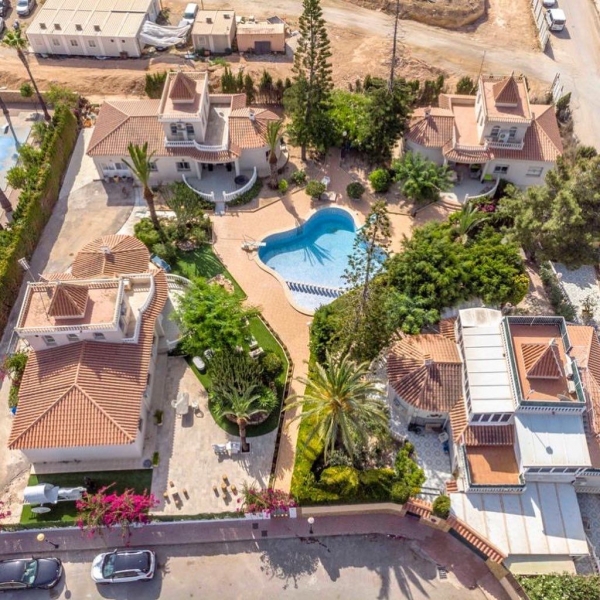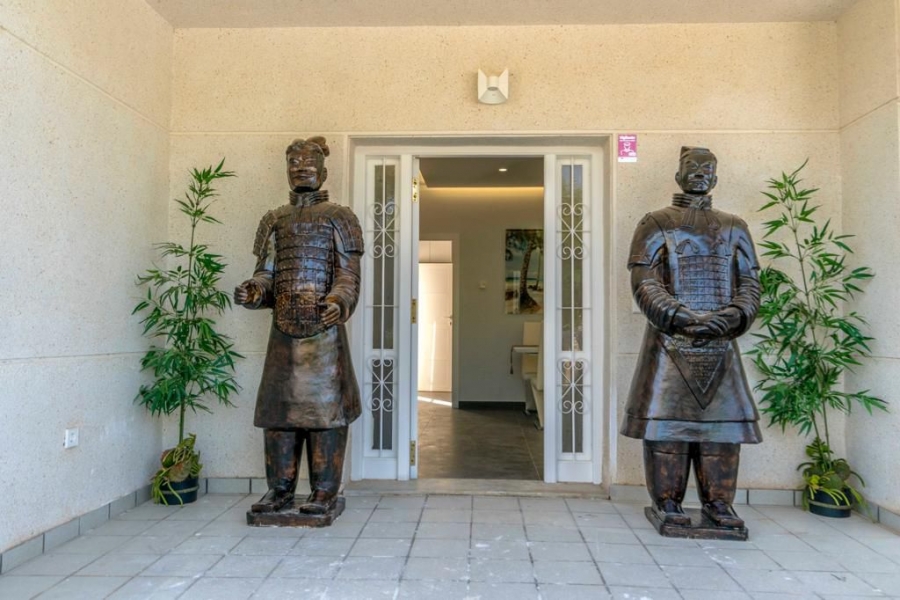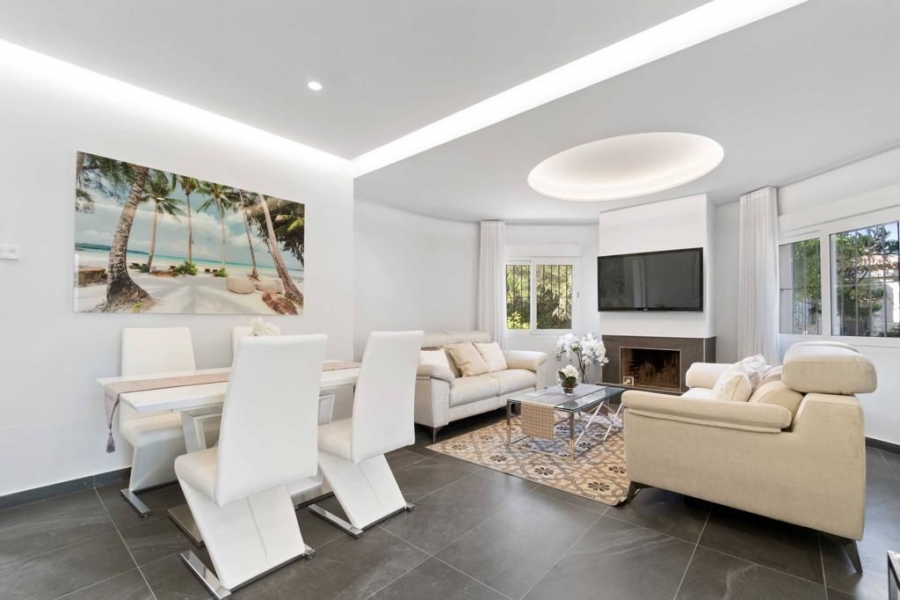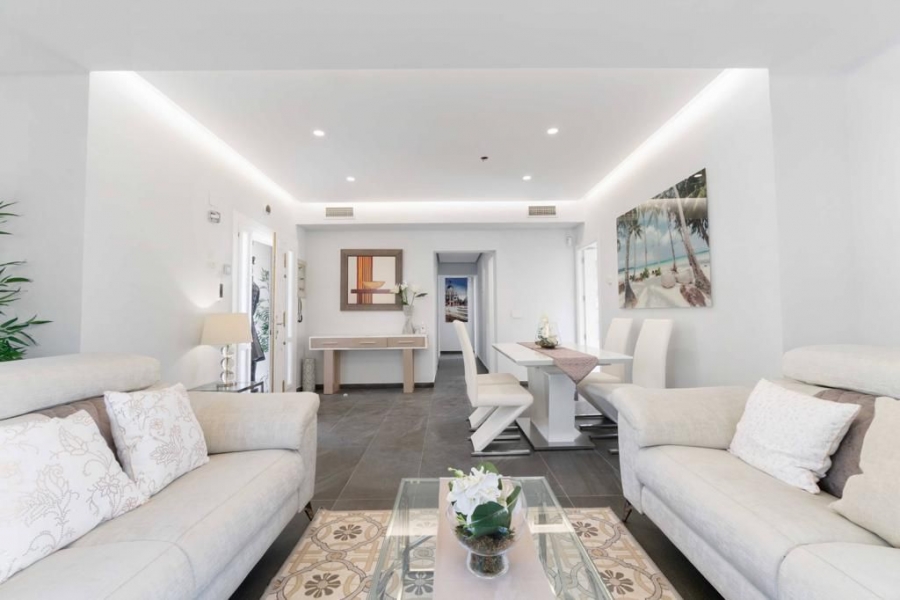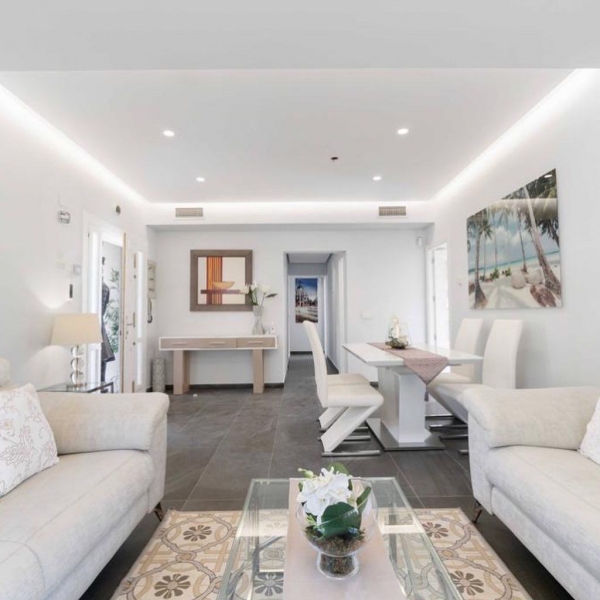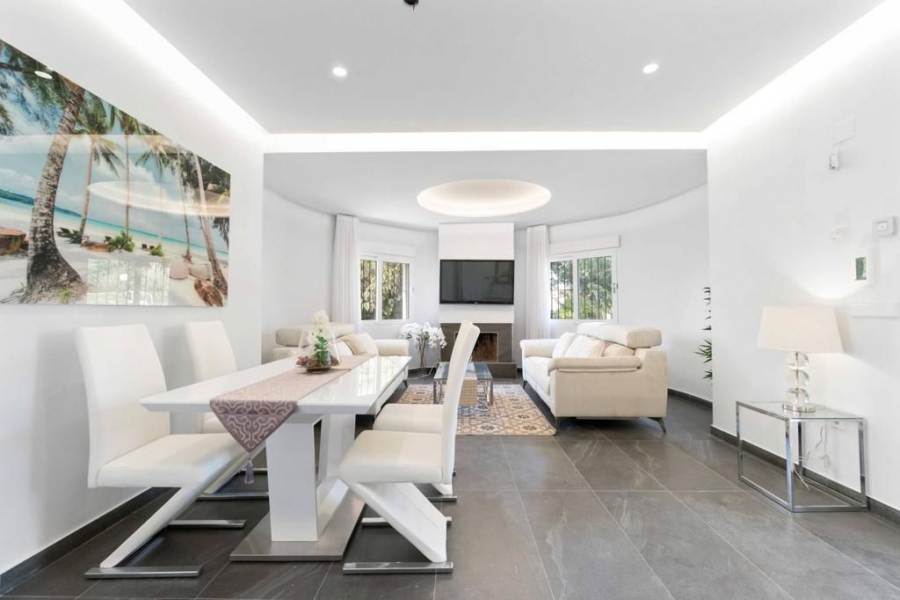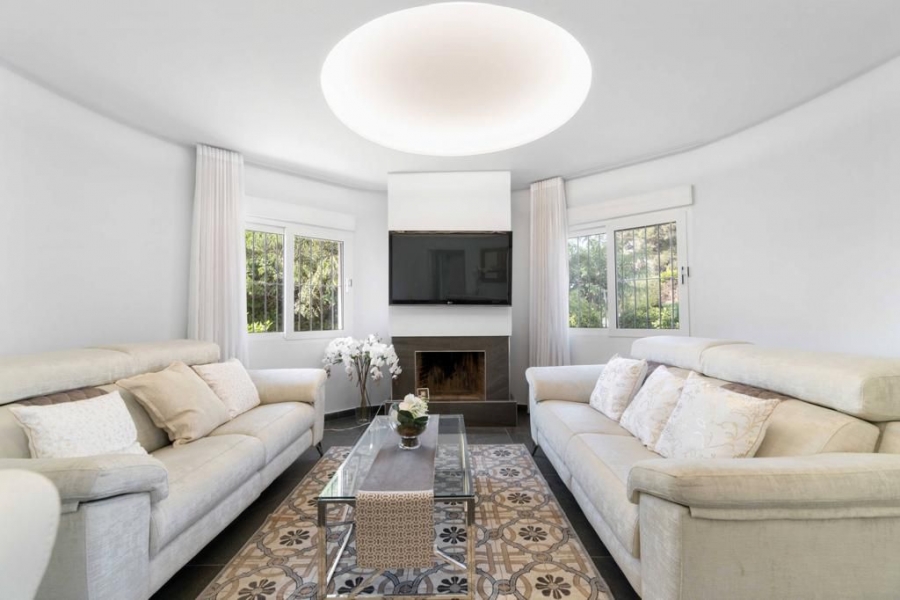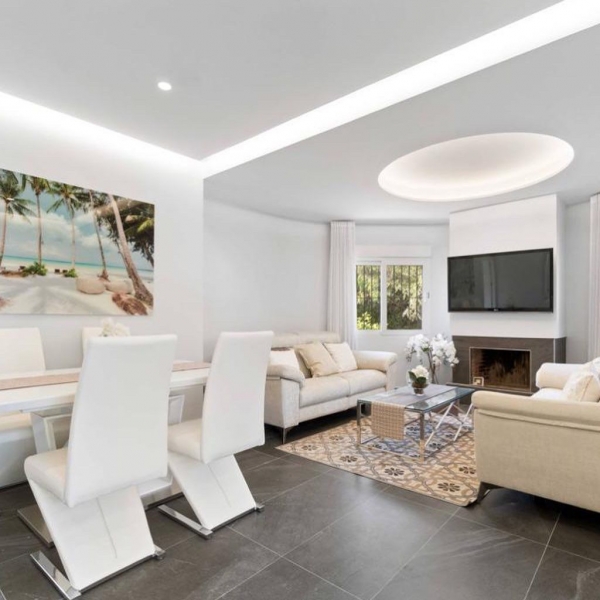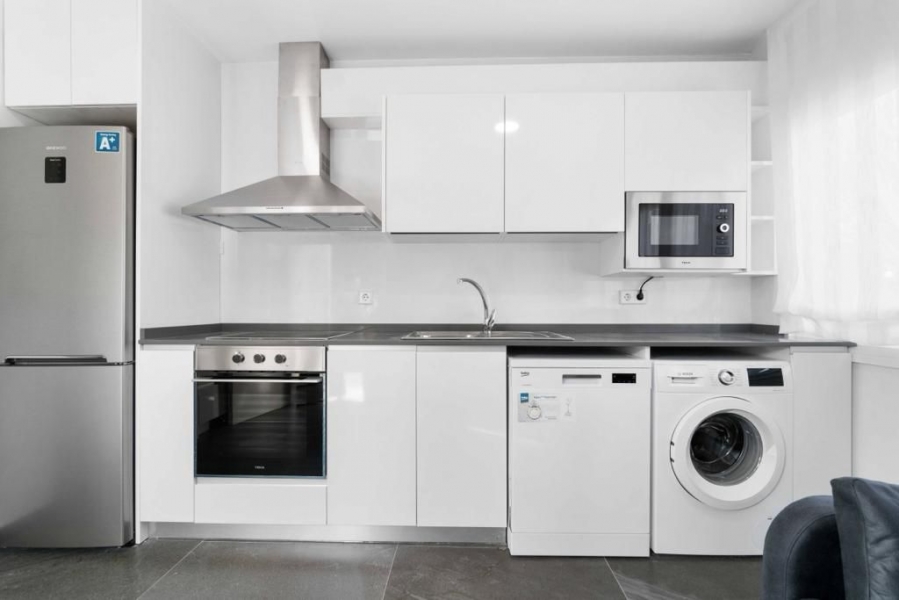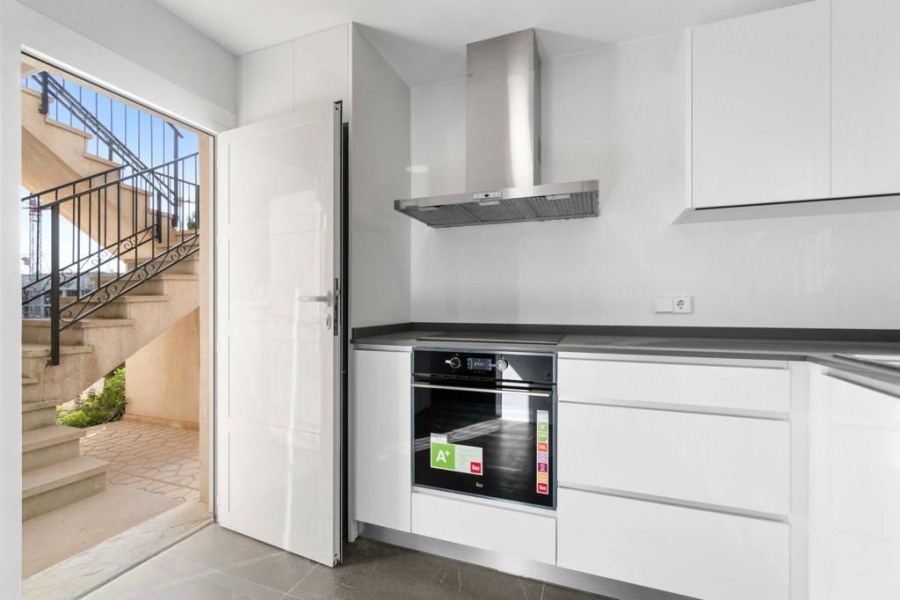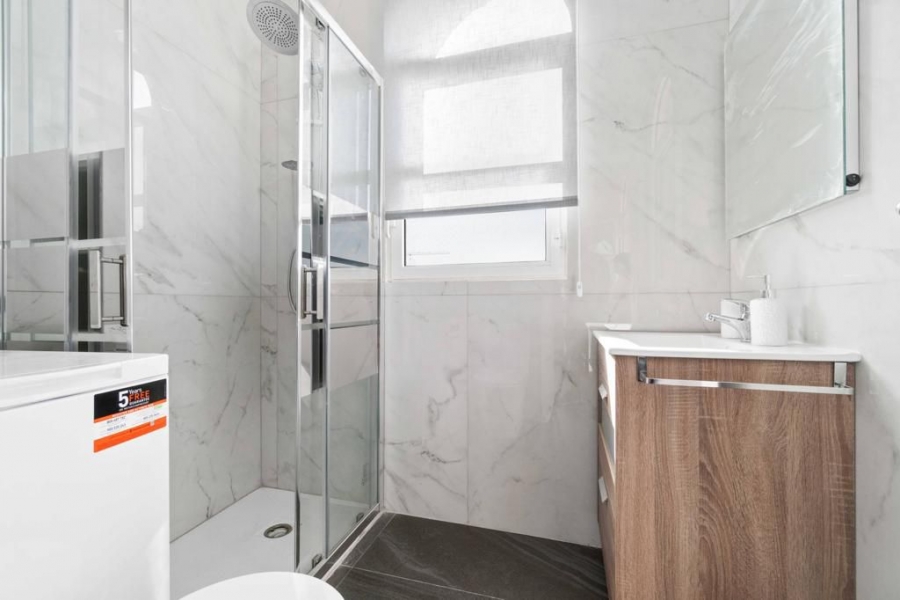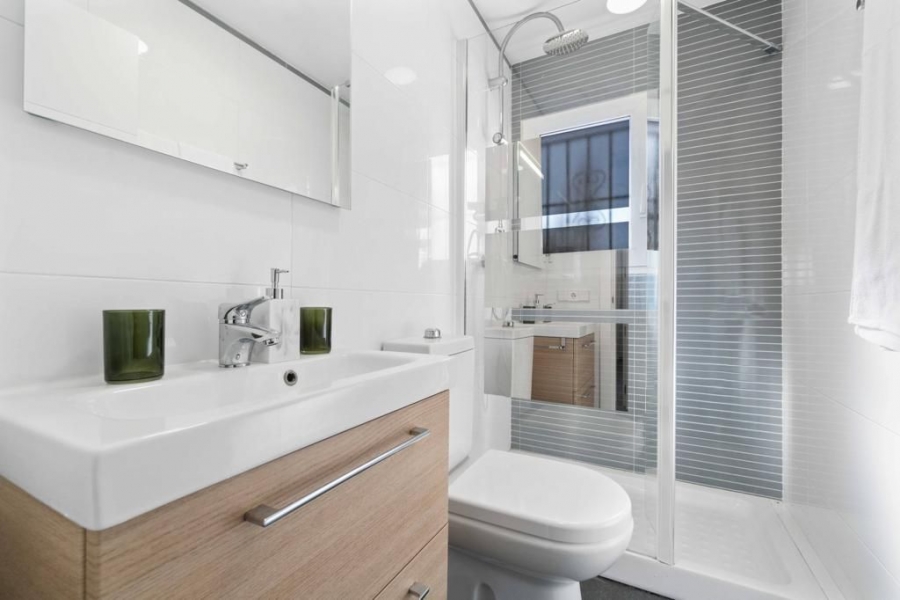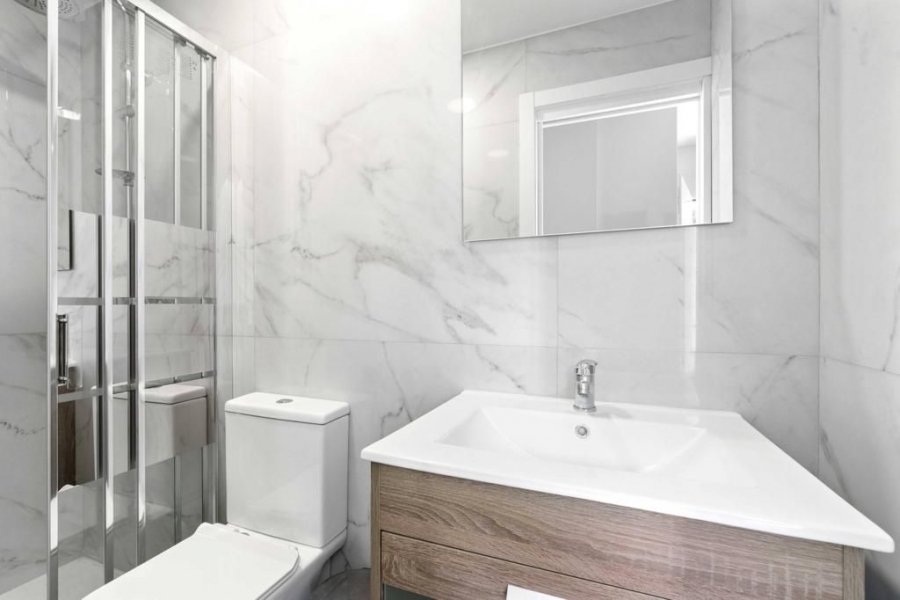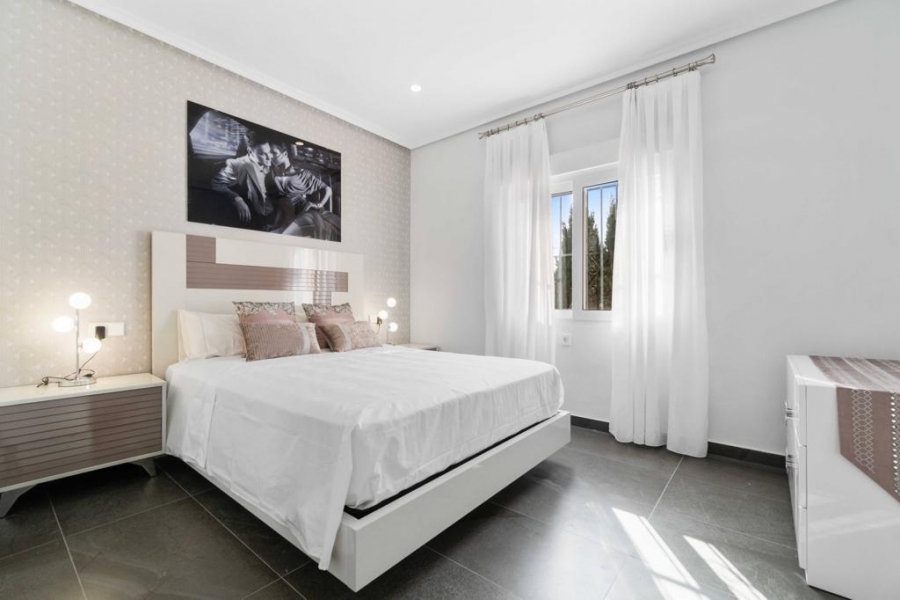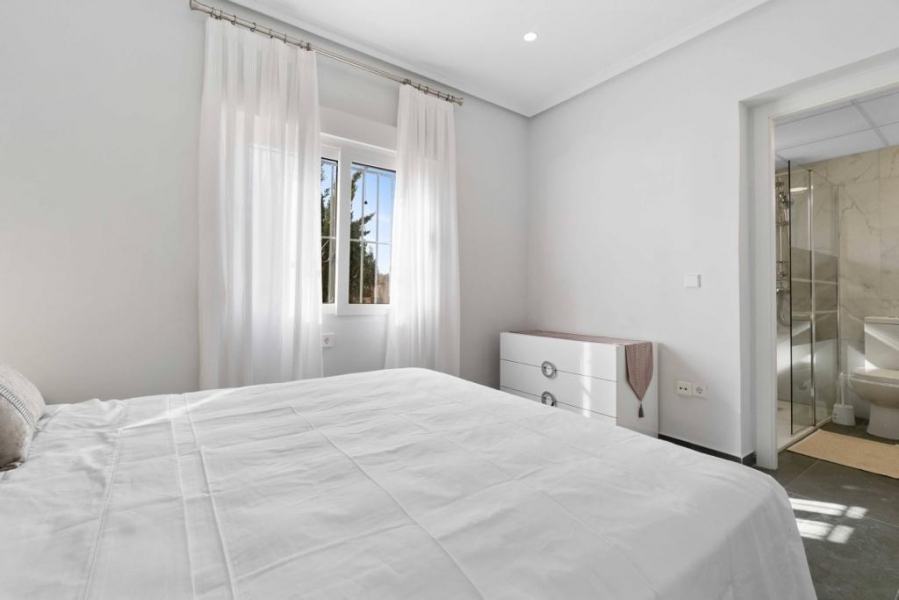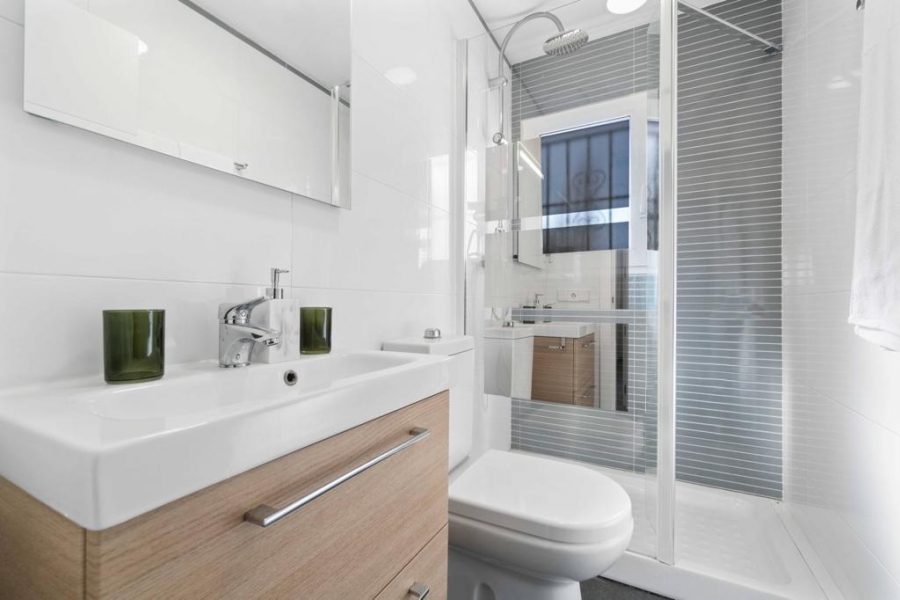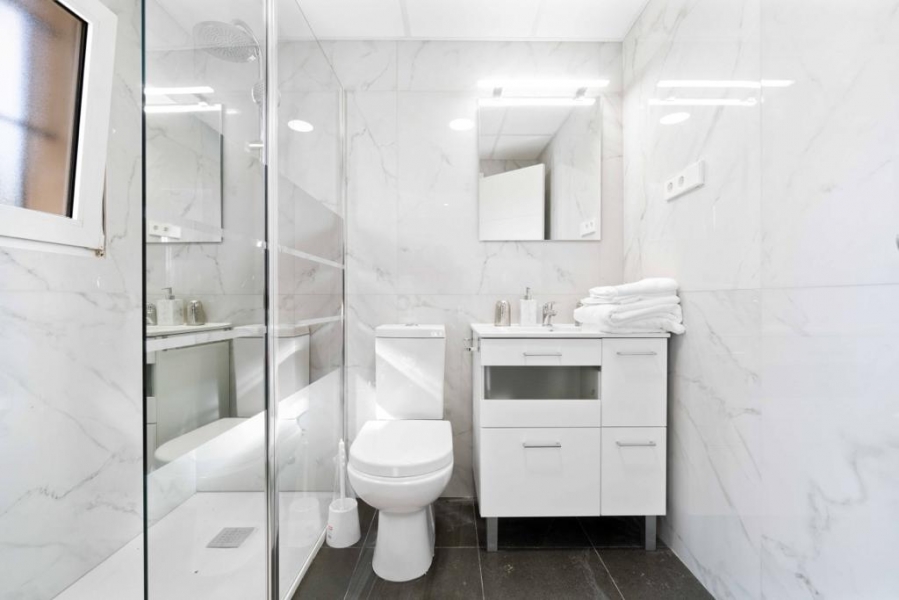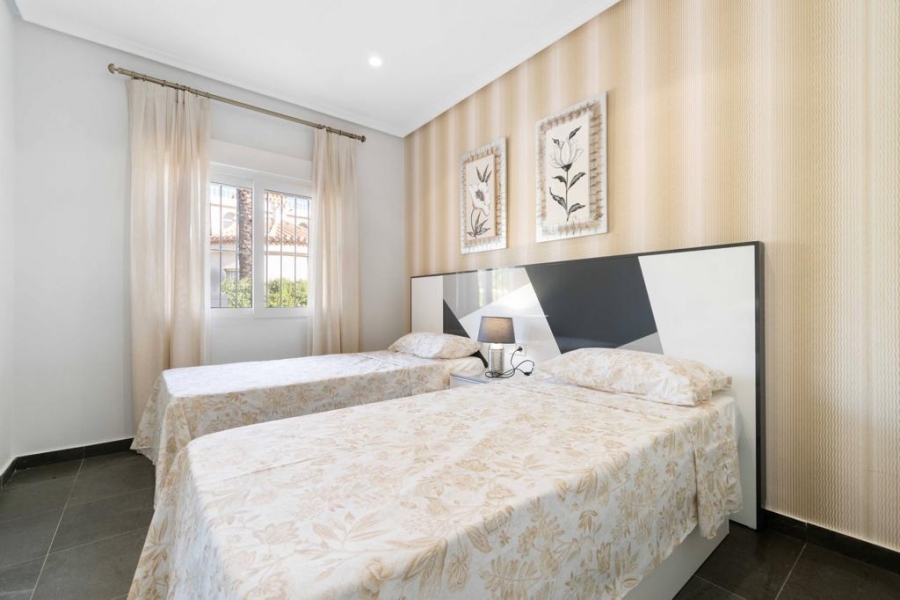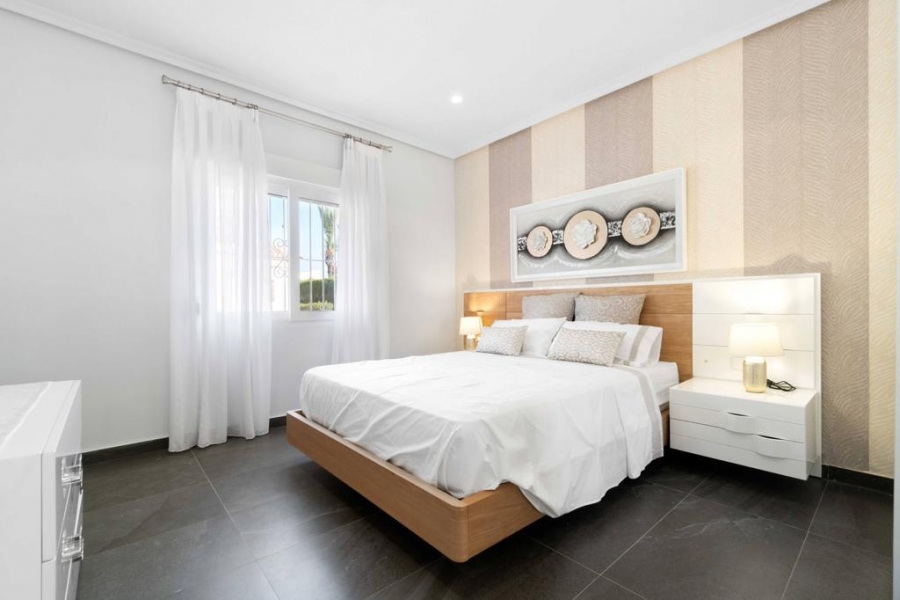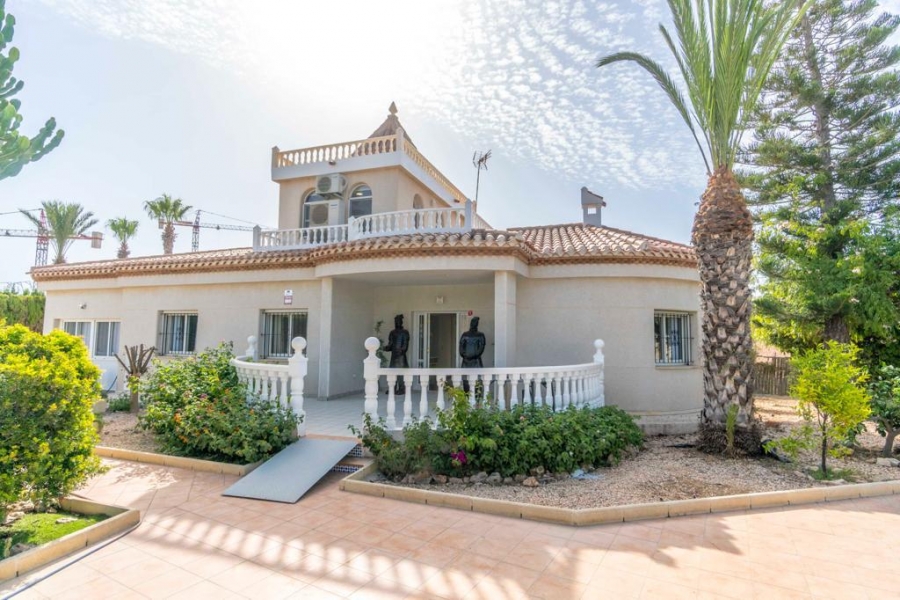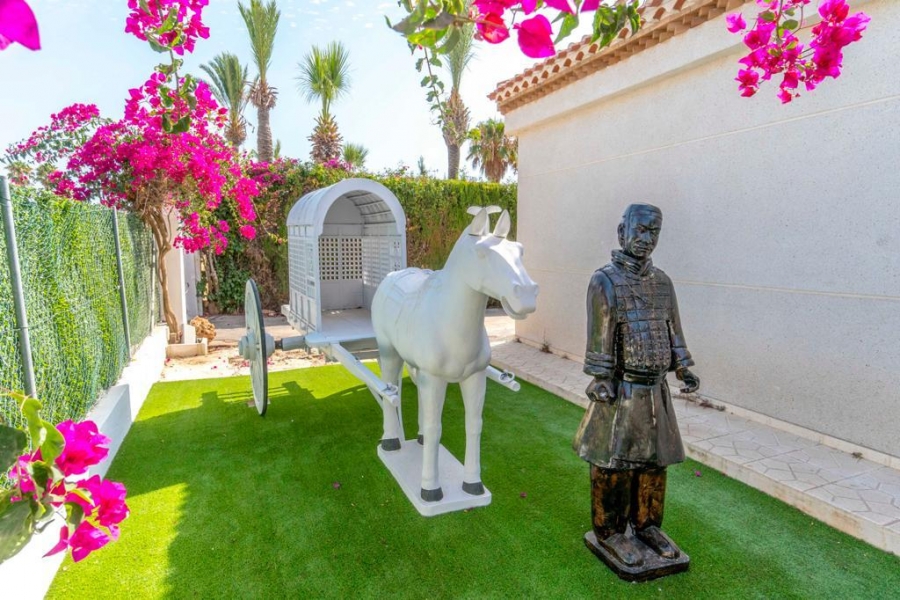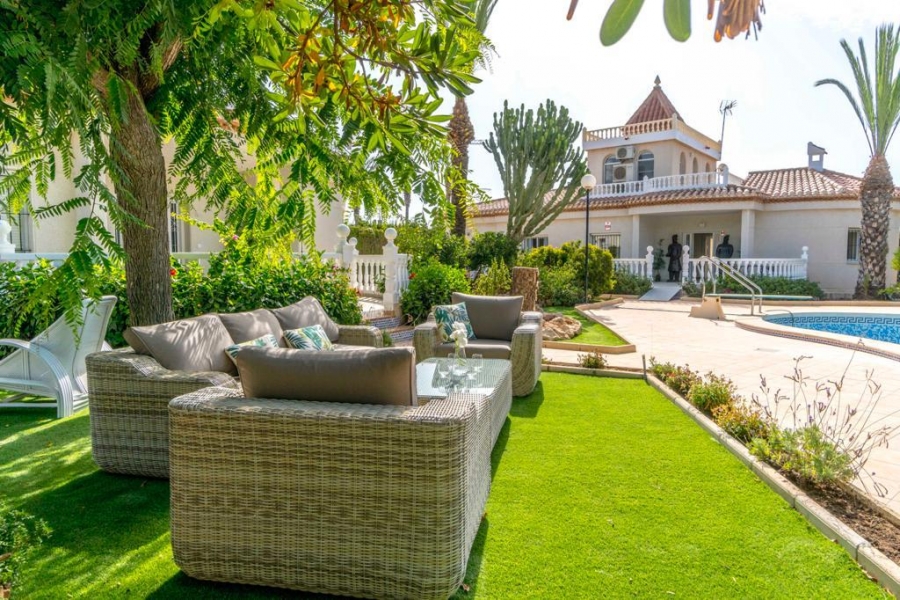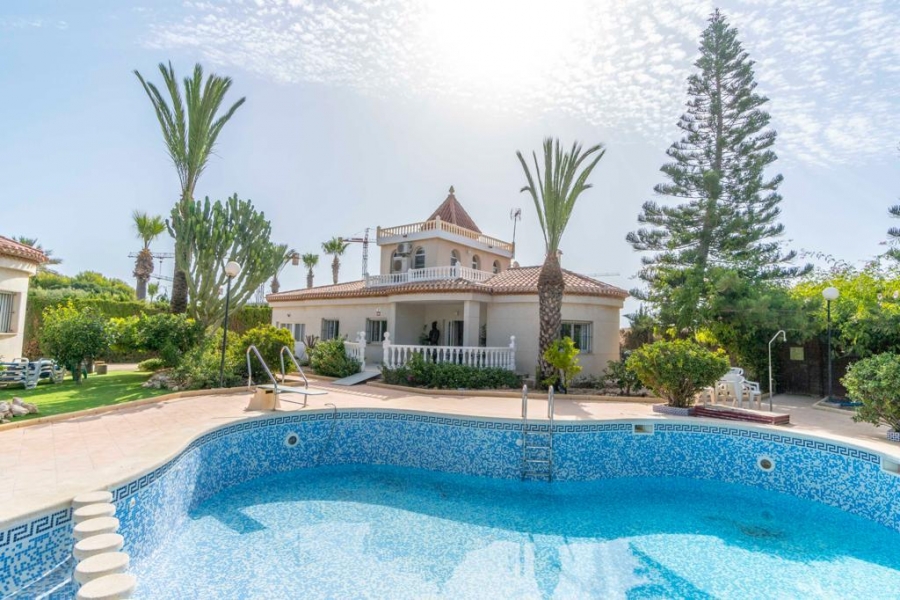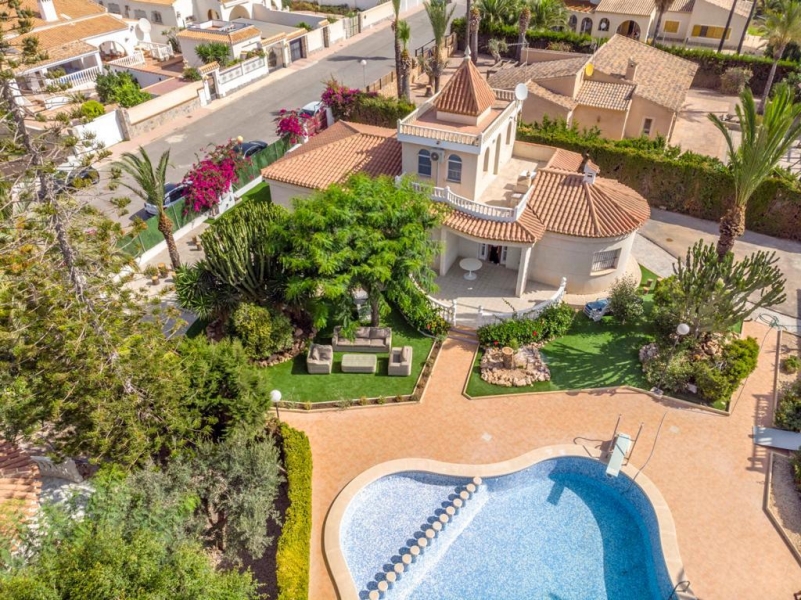 max People:
6
Plot size (m²):
3000
Lliving space (m²):
105
Bedroom:
3
Bathroom:
2
Community pool:

Garden:

Storeroom:

Internet:

Distance to the beach:
950m
Description
Spectacular property located in the heart of Orihuela Costa, just 10 minutes walk and 3 minutes by car from Playa de la Zenia and Playa Flamenca.
Next to the La Zenia Boulevard shopping center, so you can enjoy a multitude of restaurants and services around.
It is a 3,000 m² private plot where they are built: 3 independent Villas. 2 apartments on the first floor and a house on the ground floor.
This Villa (House 1) is distributed as follows:
Living room
Independent kitchen, fully equipped; Refrigerator, dishwasher, oven, microwave, hood, ceramic hob.
3 bedrooms: 2 bedrooms with 2 beds of 90 and a large bedroom with a double bed, all bedrooms with fitted wardrobes.
2 complete bathrooms with shower, one of them en suite (the double one) Beautiful private terrace.
The house has air conditioning ducts. Pool-
Everything is brand new.
Suitable for a maximum of 6 people.
The villa is rented for the price of € 1,500.00 per month + electricity and water consumption.
Minimum stay of 6 months.
2 months deposit.

Prices
| | |
| --- | --- |
| Season | per week |
| 16.05. - 15.06. | 375 € |
| 16.06. - 31.08. | 375 € |
| 01.09. - 15.10. | 375 € |
| 16.10. - 15.05. | 375 € |
| | |
| --- | --- |
| Deposit | 600 € |
| Cleaning | 100 € |
Availability
2021 >

Januar
Mo
Di
Mi
Do
Fr
Sa
So


1

2

3

4
5
6
7
8

9

10

11
12
13
14
15

16

17

18
19
20
21
22

23

24

25
26
27
28
29

30

31

Februar
Mo
Di
Mi
Do
Fr
Sa
So


1
2
3
4
5

6

7

8
9
10
11
12

13

14

15
16
17
18
19

20

21

22
23
24
25
26

27

28

März
Mo
Di
Mi
Do
Fr
Sa
So


1
2
3
4
5

6

7

8
9
10
11
12

13

14

15
16
17
18
19

20

21

22
23
24
25
26

27

28

29
30
31

April
Mo
Di
Mi
Do
Fr
Sa
So


1
2

3

4

5
6
7
8
9

10

11

12
13
14
15
16

17

18

19
20
21
22
23

24

25

26
27
28
29
30

Mai
Mo
Di
Mi
Do
Fr
Sa
So



1

2

3
4
5
6
7

8

9

10
11
12
13
14

15

16

17
18
19
20
21

22

23

24
25
26
27
28

29

30

31

Juni
Mo
Di
Mi
Do
Fr
Sa
So


1
2
3
4

5

6

7
8
9
10
11

12

13

14
15
16
17
18

19

20

21
22
23
24
25

26

27

28
29
30

Juli
Mo
Di
Mi
Do
Fr
Sa
So


1
2

3

4

5
6
7
8
9

10

11

12
13
14
15
16

17

18

19
20
21
22
23

24

25

26
27
28
29
30

31

August
Mo
Di
Mi
Do
Fr
Sa
So



1

2
3
4
5
6

7

8

9
10
11
12
13

14

15

16
17
18
19
20

21

22

23
24
25
26
27

28

29

30
31

September
Mo
Di
Mi
Do
Fr
Sa
So


1
2
3

4

5

6
7
8
9
10

11

12

13
14
15
16
17

18

19

20
21
22
23
24

25

26

27
28
29
30

Oktober
Mo
Di
Mi
Do
Fr
Sa
So


1

2

3

4
5
6
7
8

9

10

11
12
13
14
15

16

17

18
19
20
21
22

23

24

25
26
27
28
29

30

31

November
Mo
Di
Mi
Do
Fr
Sa
So


1
2
3
4
5

6

7

8
9
10
11
12

13

14

15
16
17
18
19

20

21

22
23
24
25
26

27

28

29
30

Dezember
Mo
Di
Mi
Do
Fr
Sa
So


1
2
3

4

5

6
7
8
9
10

11

12

13
14
15
16
17

18

19

20
21
22
23
24

25

26

27
28
29
30
31

free


reserved

firmly booked