REF: Finca-DP-5 - Villa at Callosa de Segura - Alicante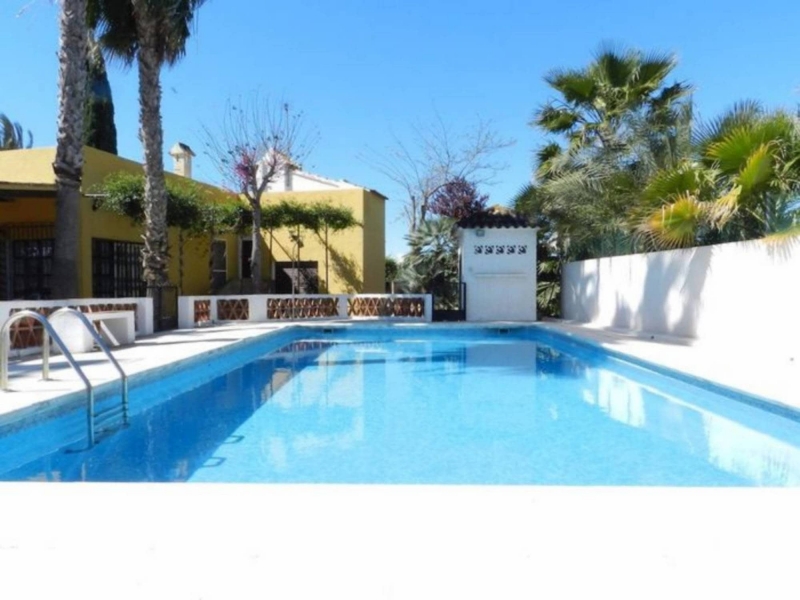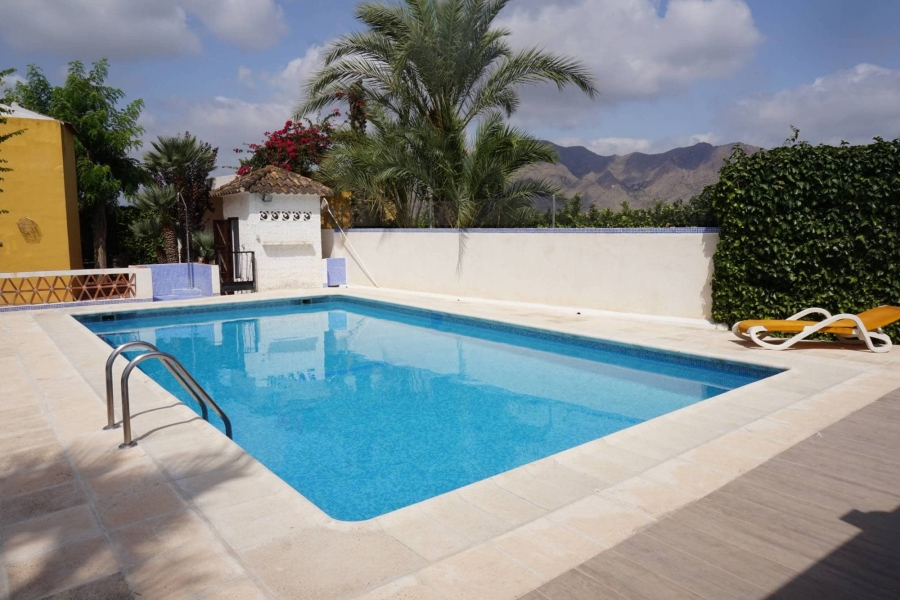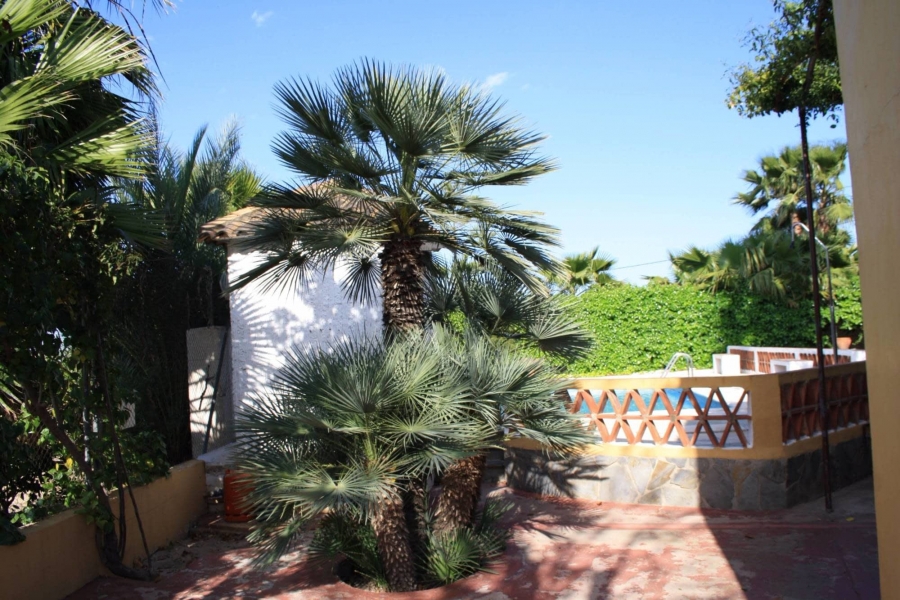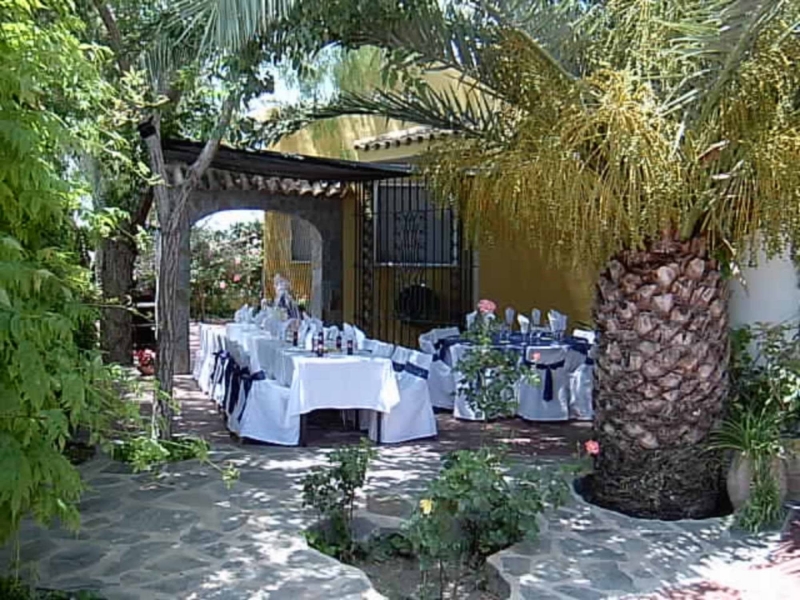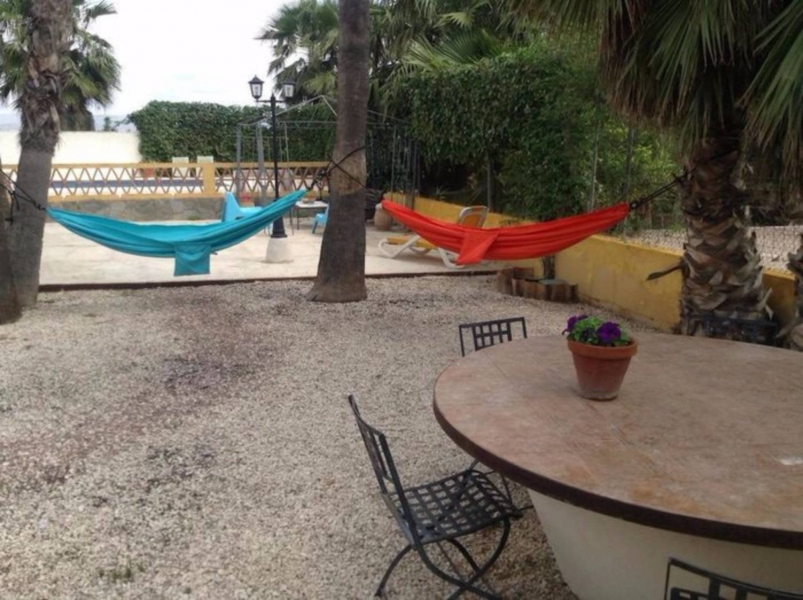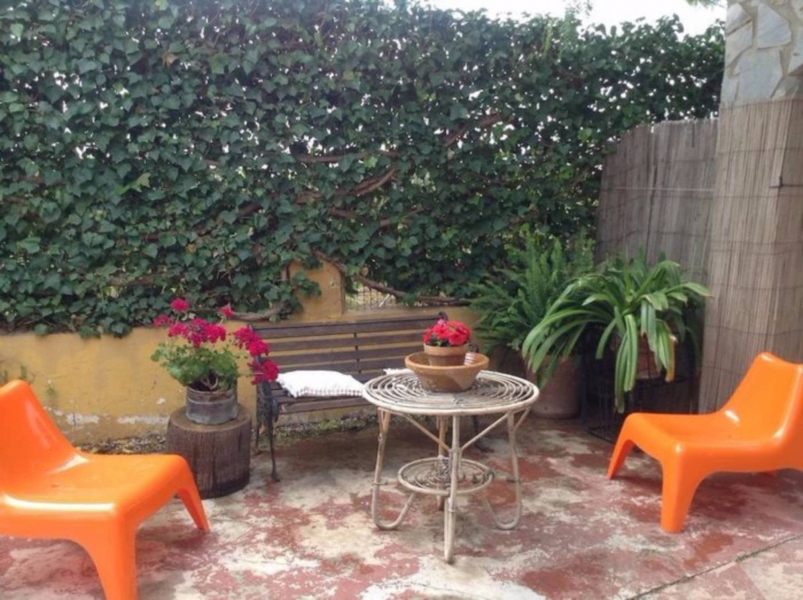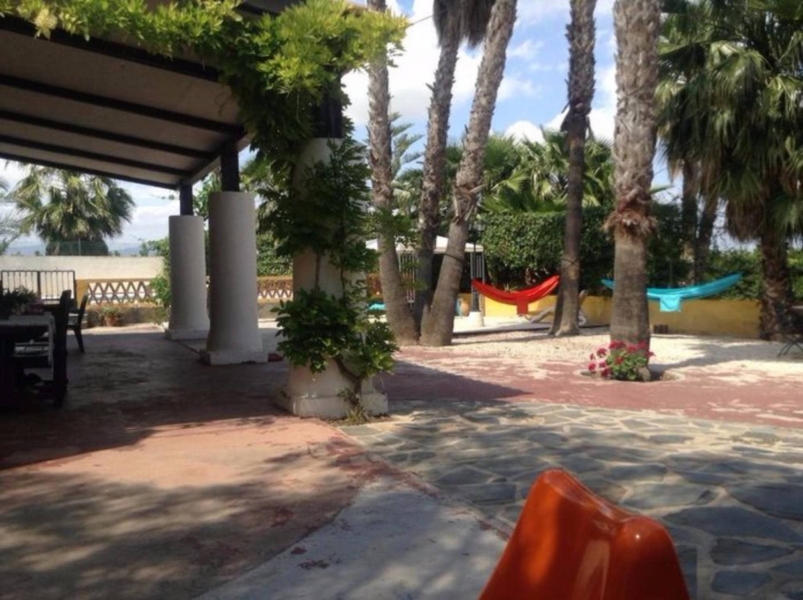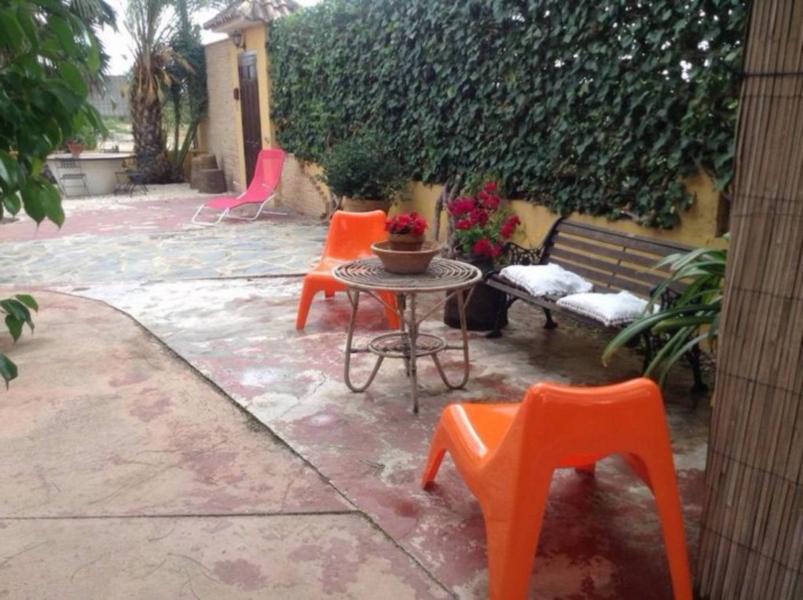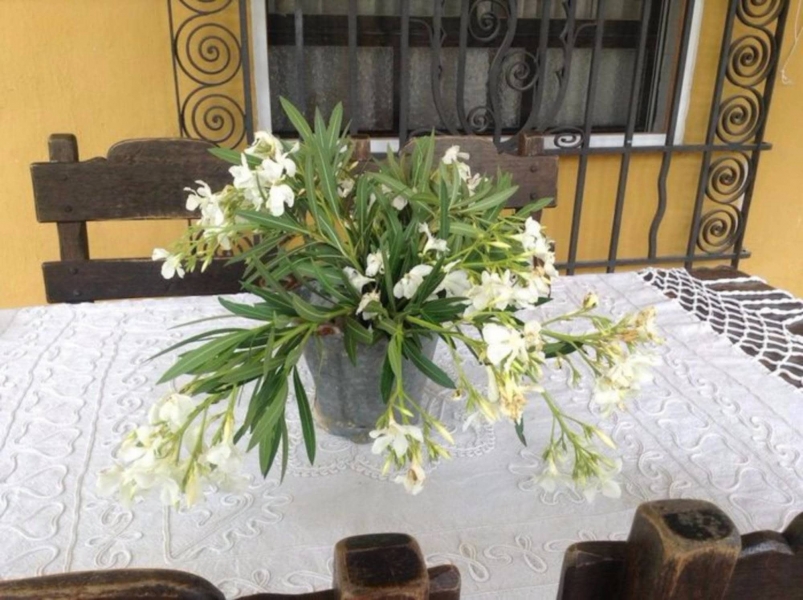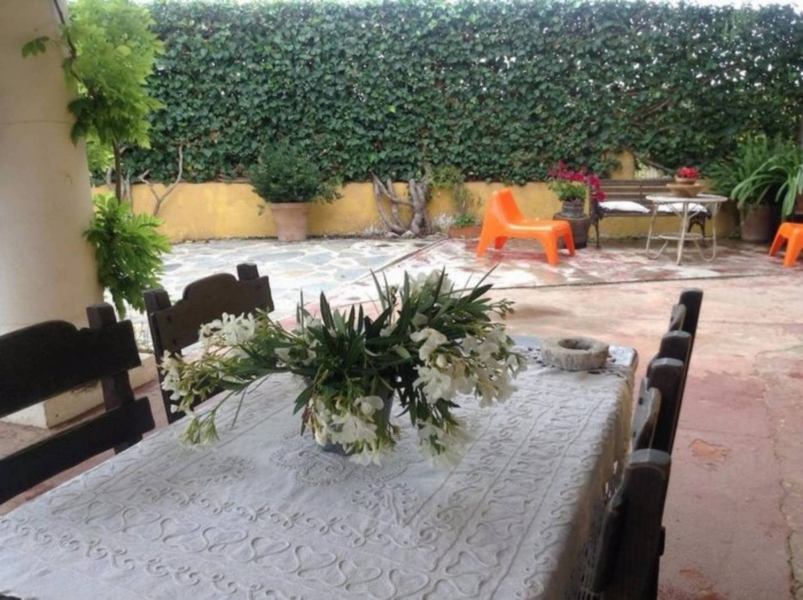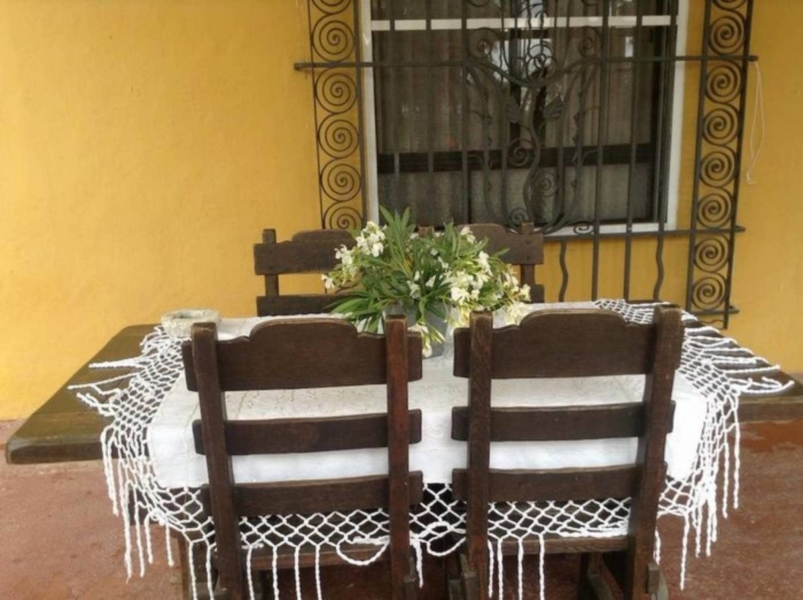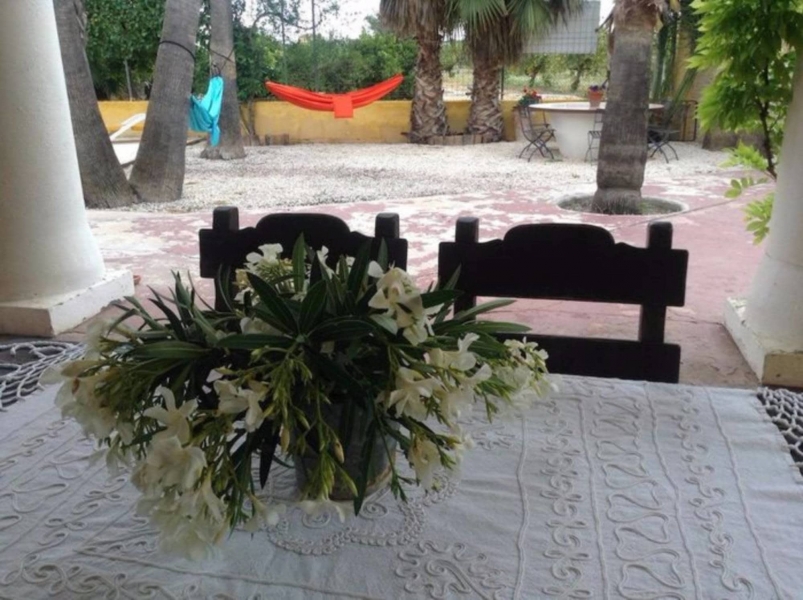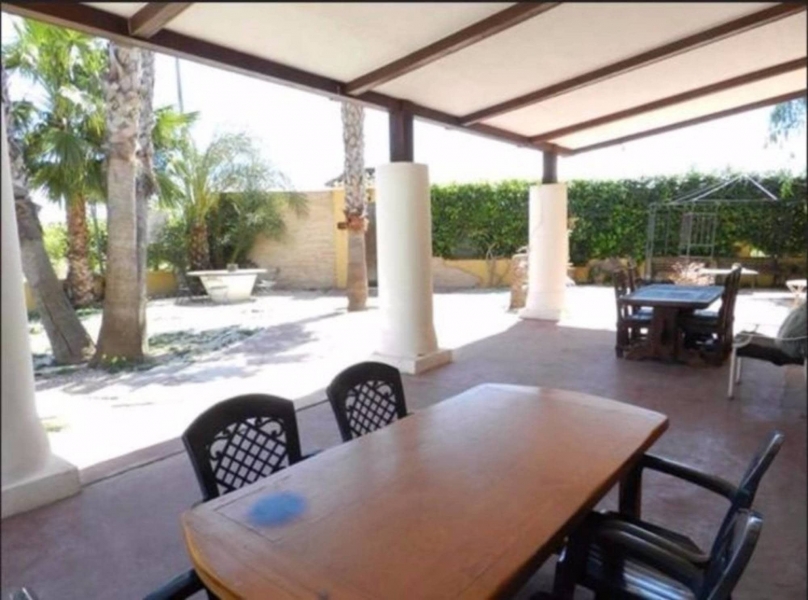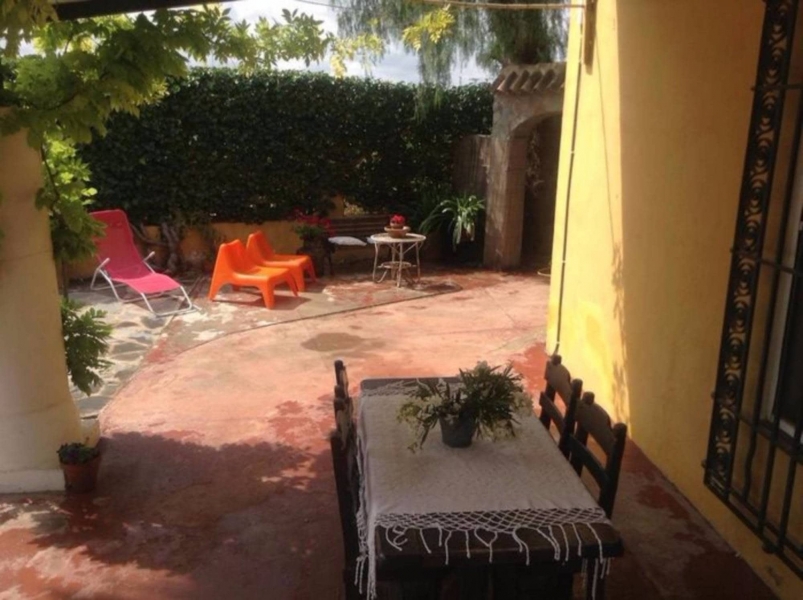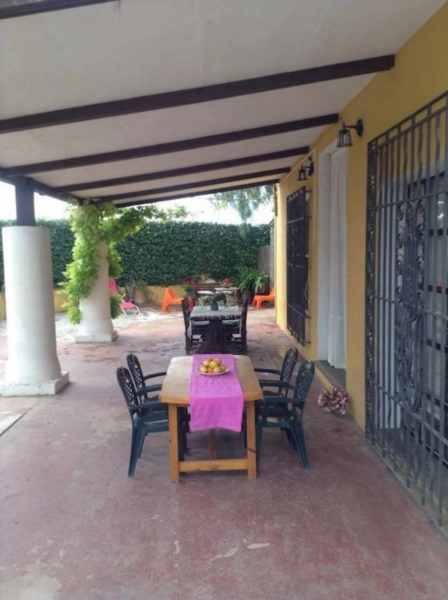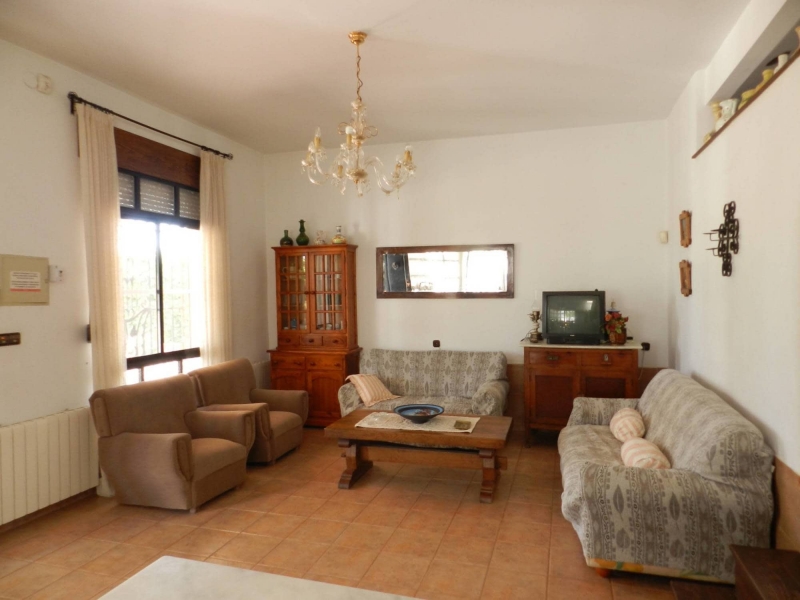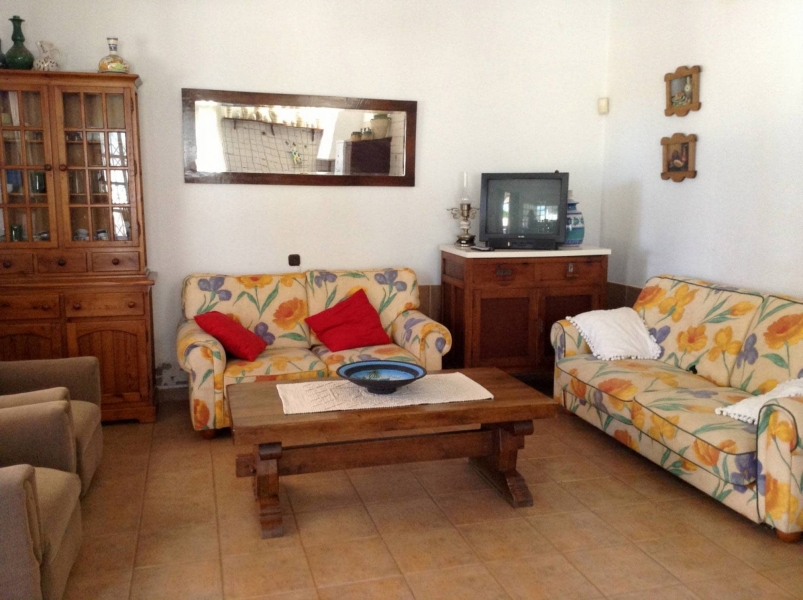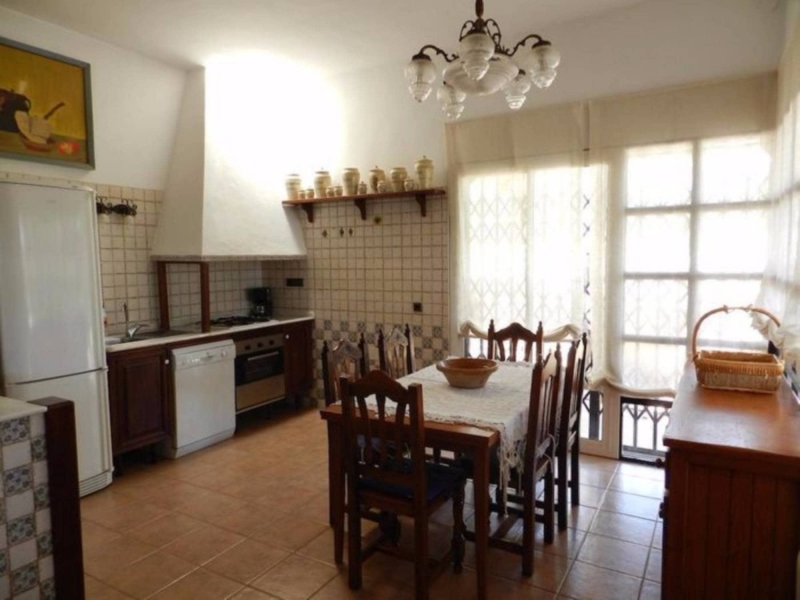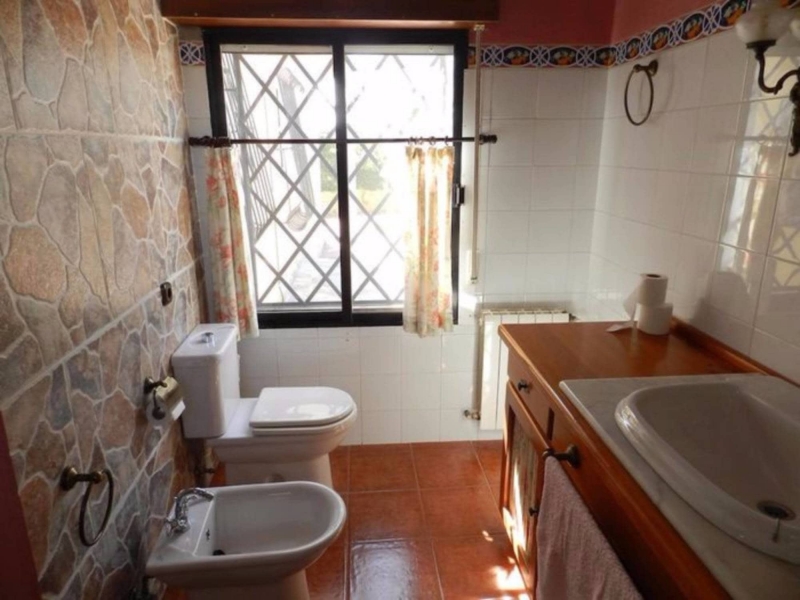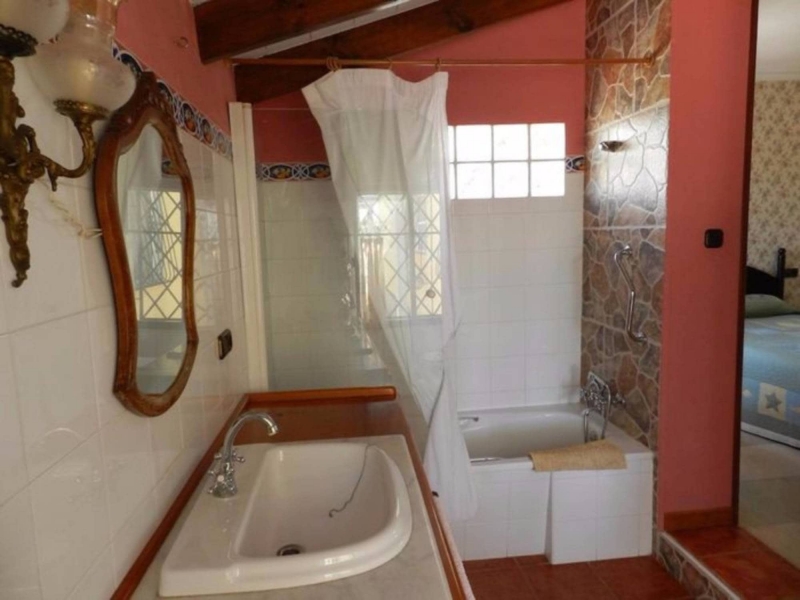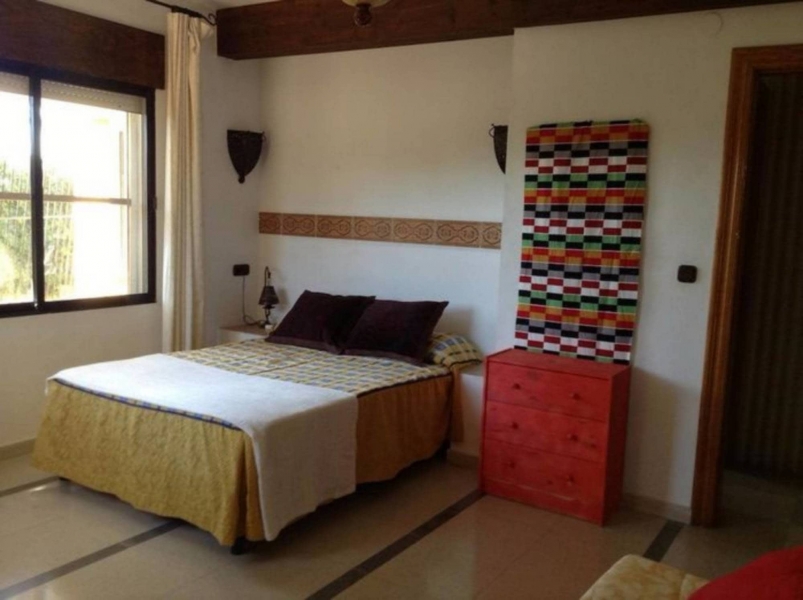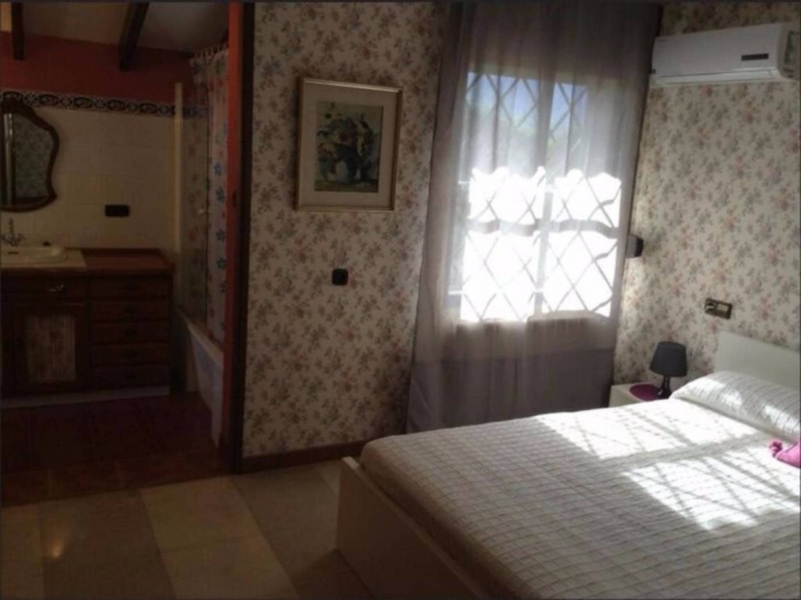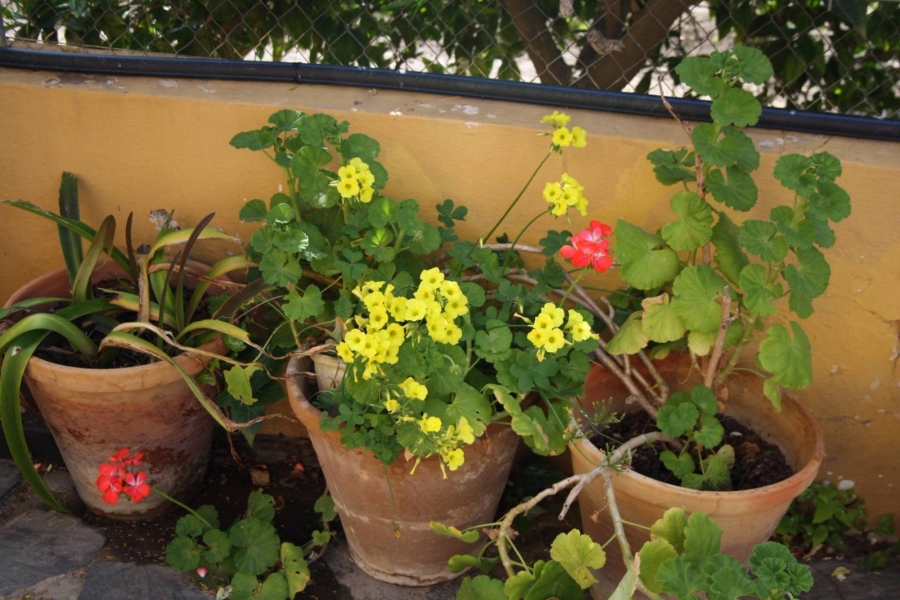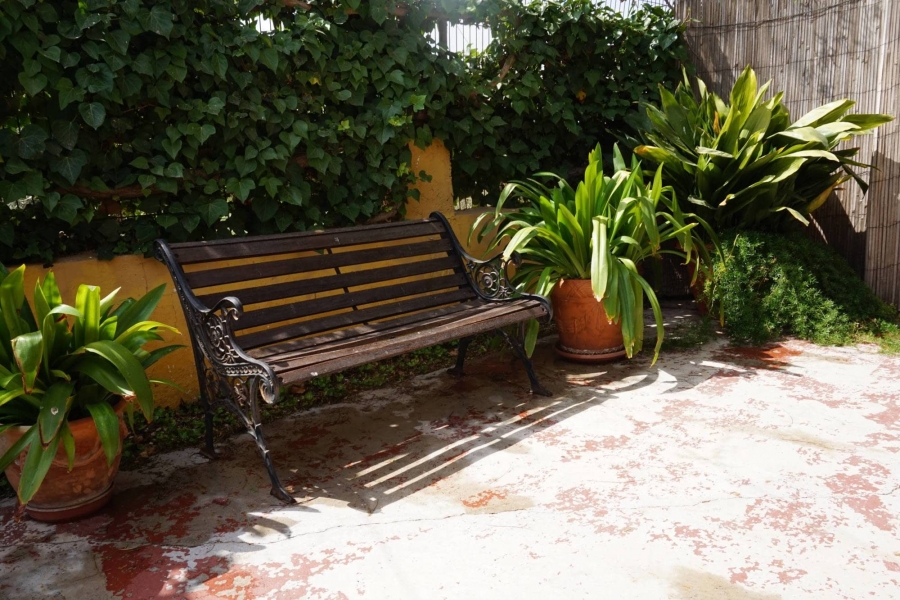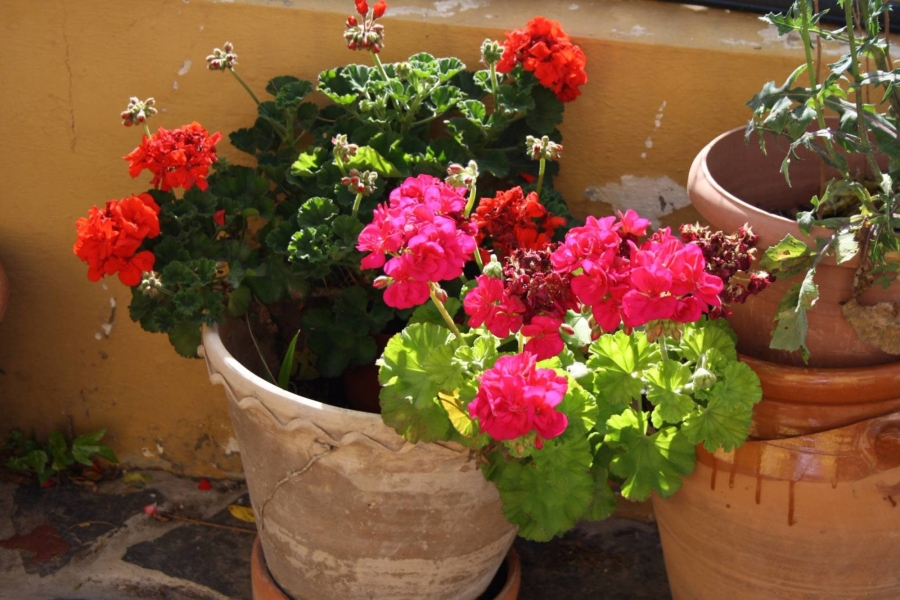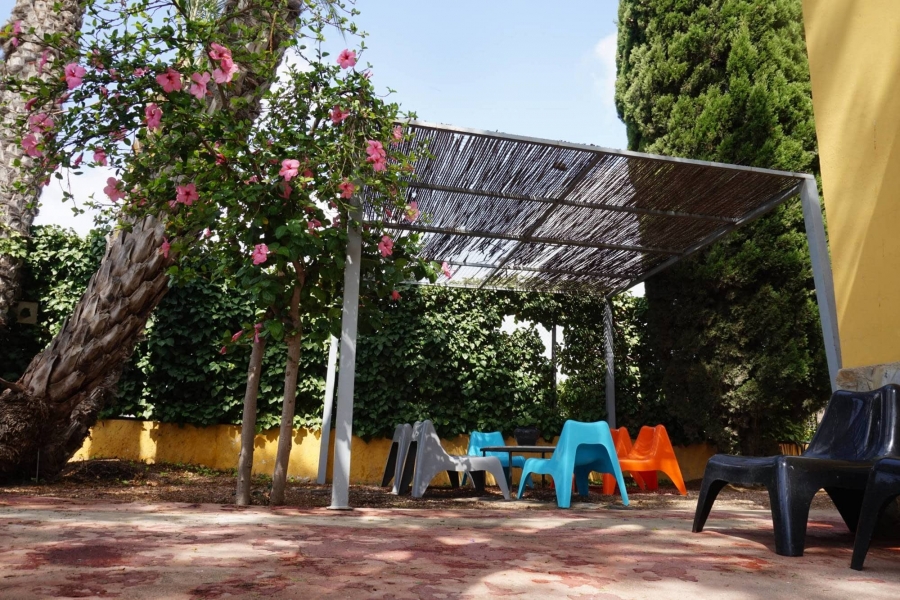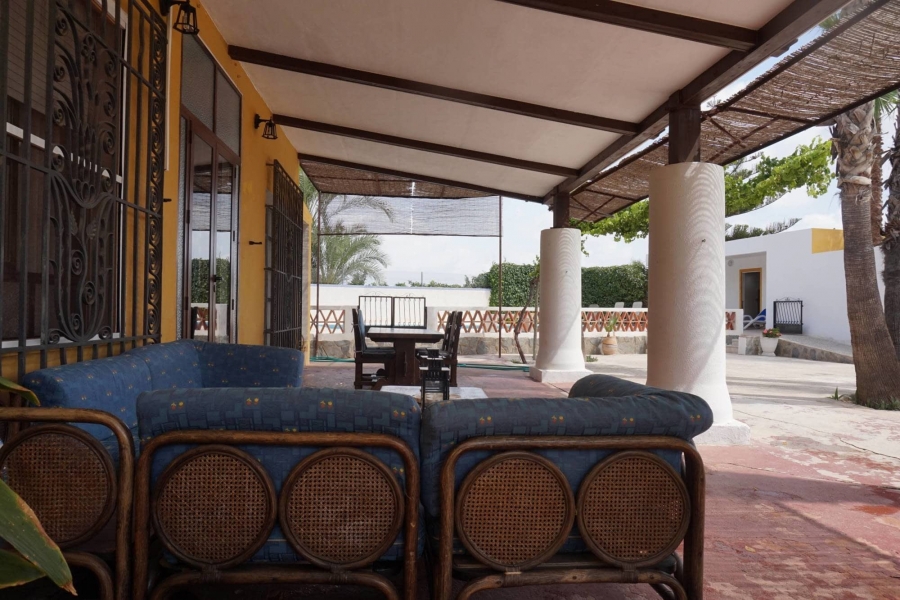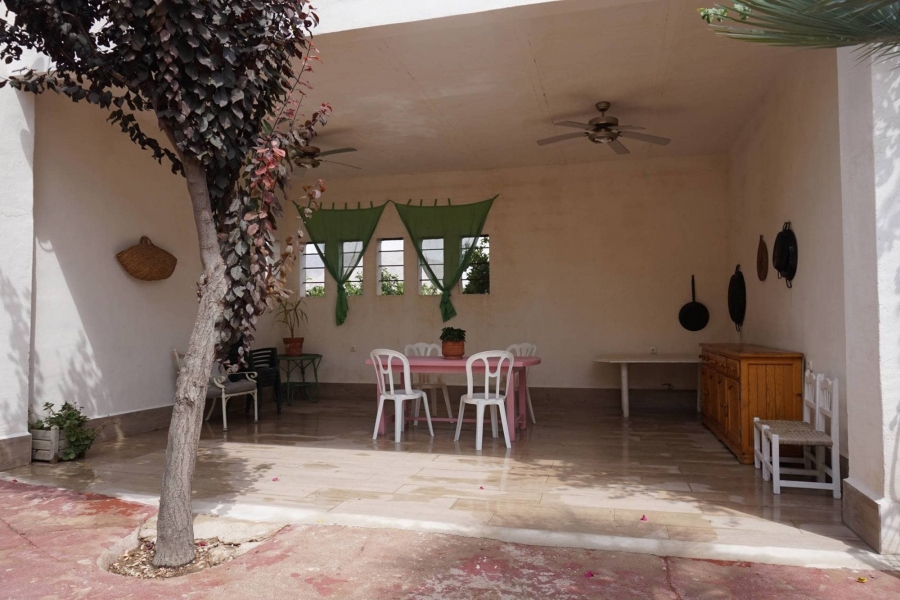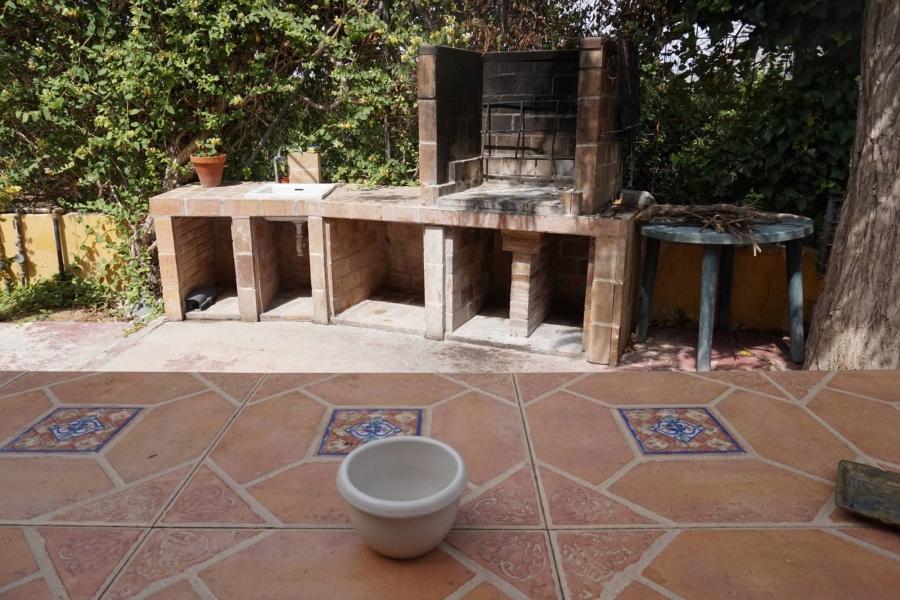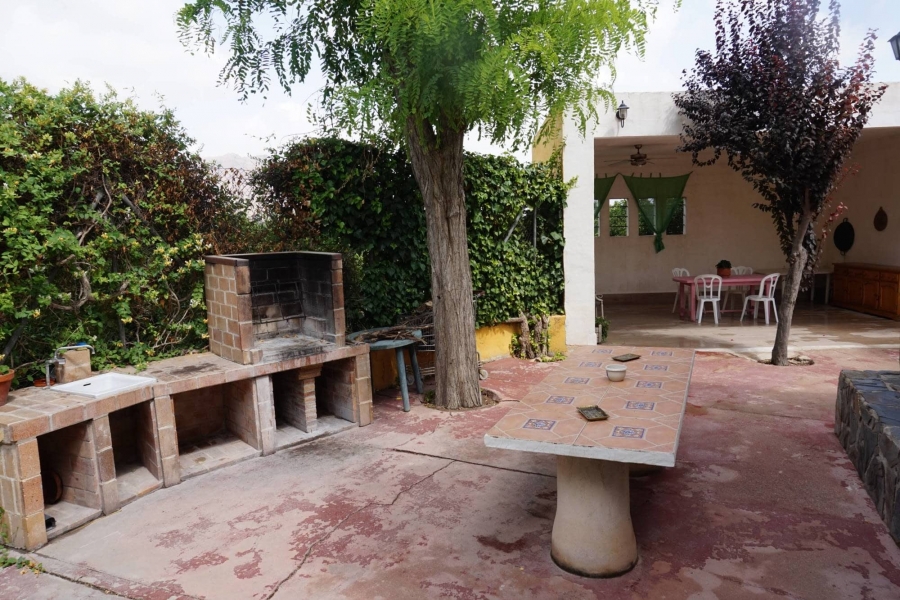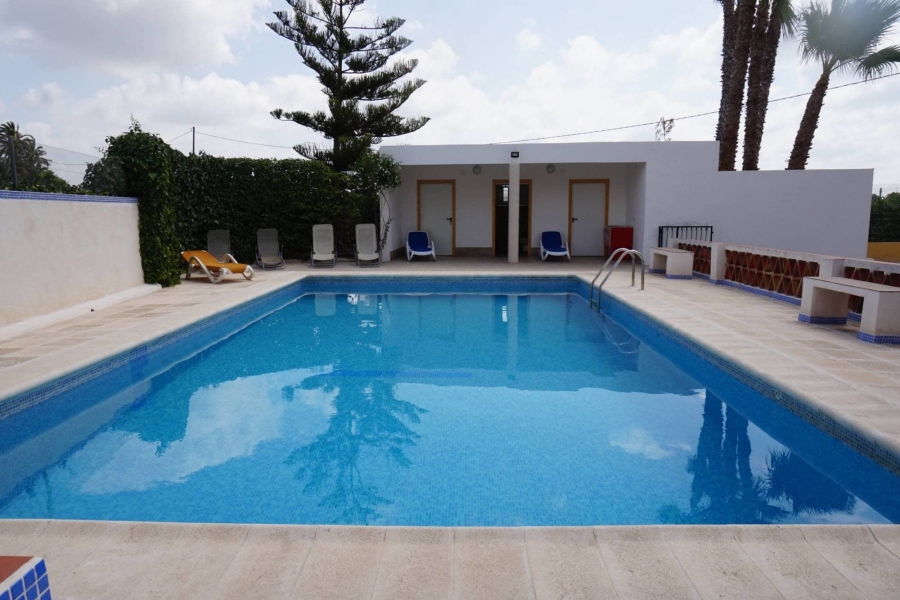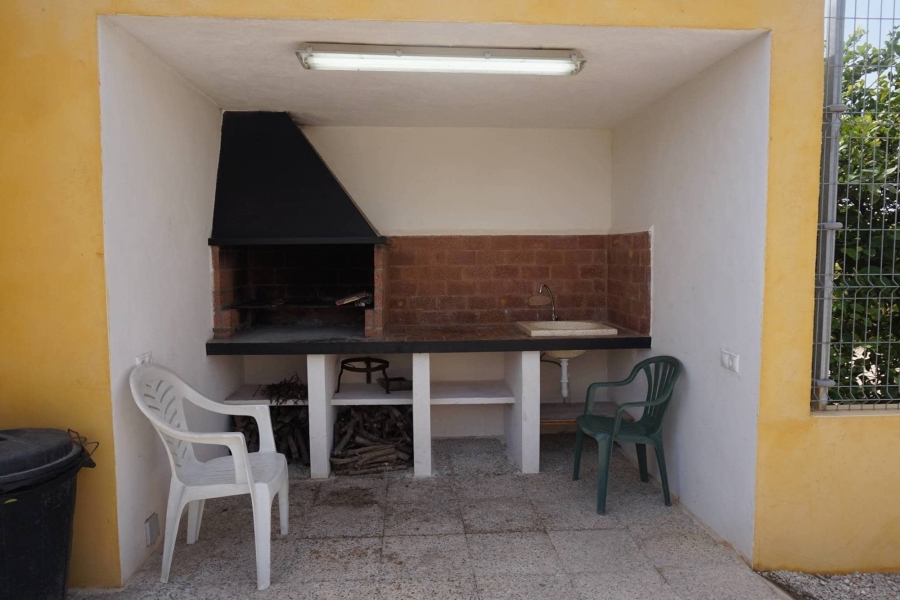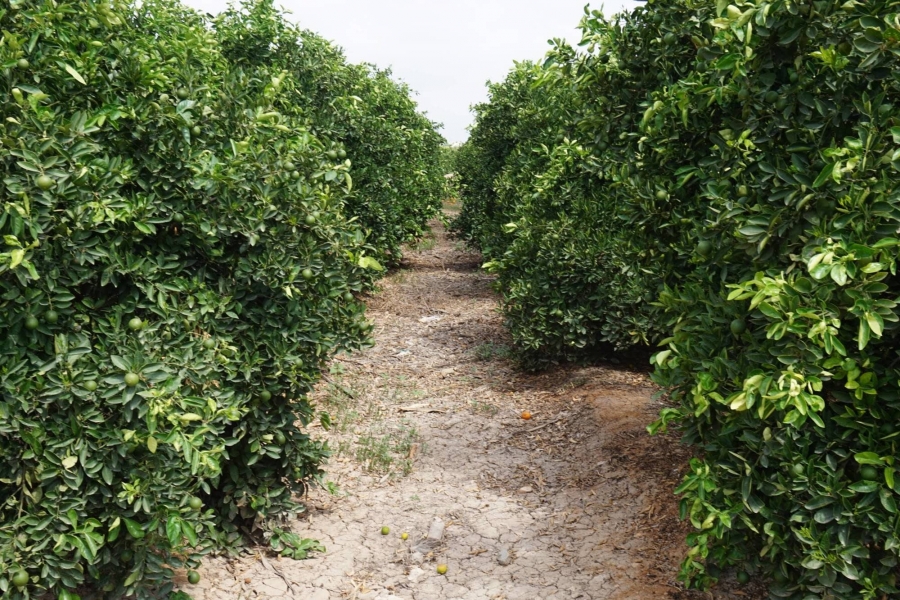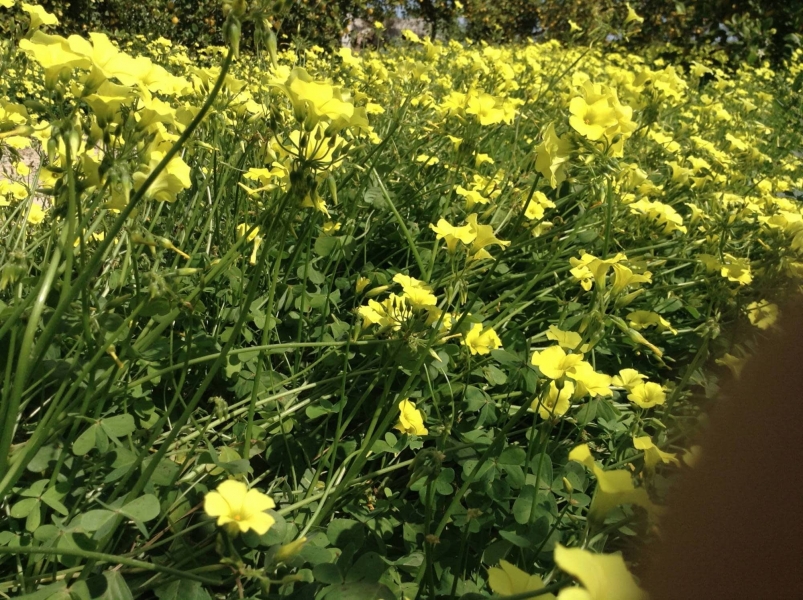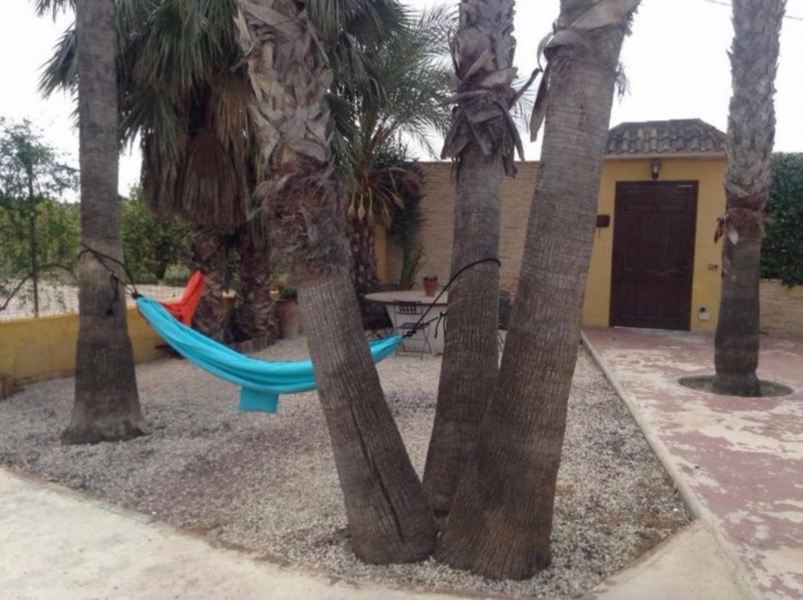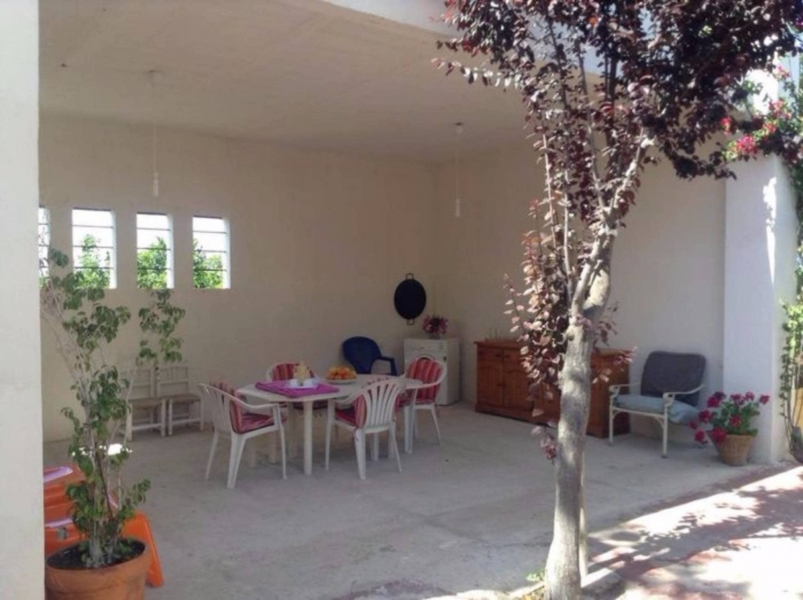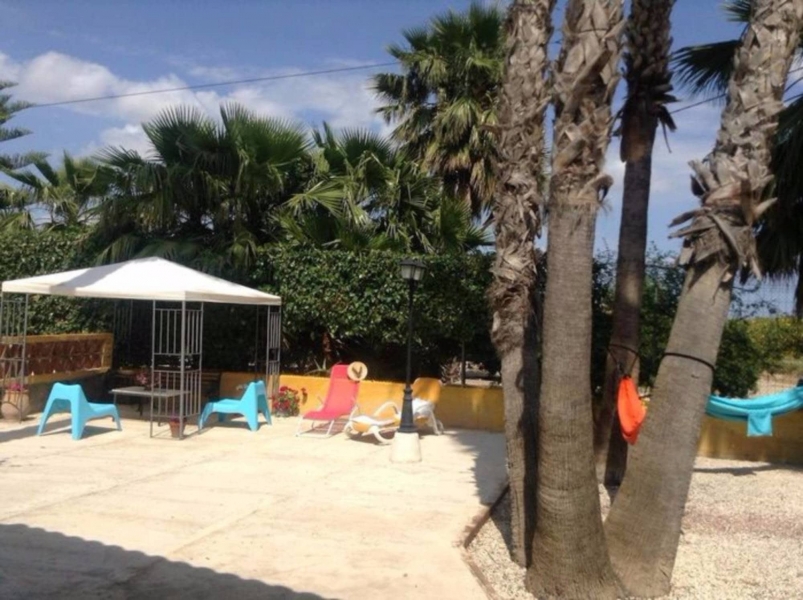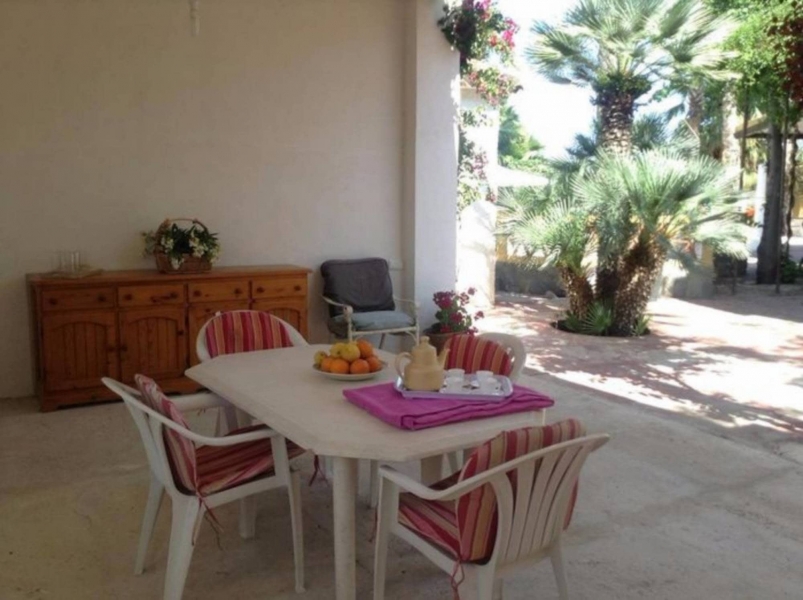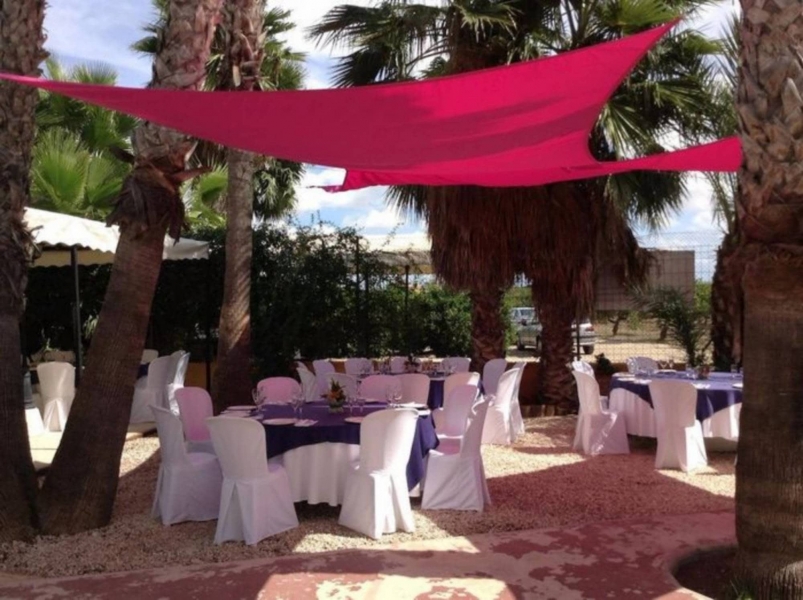 max People:
12
Plot size (m²):
2000
Lliving space (m²):
140
Bedroom:
4
Bathroom:
3
Pool:

Garden:

Storeroom:

Internet:

Distance to the beach:
26
Description
Rustic Finca for Rent in Callosa De Segura, Alicante.
SALE - RENT - FINCA WITH PROFITABILITY, WITH THE POSSIBILITY OF RENTAL PURCHASE. Rural House with 150 m² built, located next to Callosa del Segura, Alicante, 10 minutes by car from the City of Orihuela, in the south of the province of Alicante and in the heart of Vega Baja del Río Segura.
It is an orchard house surrounded by lemon and orange trees, and a lush garden with a wide variety of plants, palm trees and other tree species, in the middle of a natural setting that gives it a Mediterranean charm and flavor.
Undoubtedly a magnificent environment to rest and enjoy, for private use or to be used as tourist accommodation.
It is an independent house, not shared.
With capacity up to 12 people, it offers all the comforts and services.
Features of the house:
Bedrooms: 4
A king size bed suite with its own bathroom.
Two double bed suites.
A double suite with its own bathroom.
Bathrooms: 3
Three complete bathrooms and an outside toilet.
Living room: Large and cozy living room with TV.
Kitchen: Kitchen equipped with fridge, oven, washing machine, dishwasher, etc. and complete kitchenware.
Air conditioning: Central heating and air conditioning in the rooms.
Exterior:
Barbecue, pool, toilet and changing room, lush garden, 2 large porchs, outdoor dining room, free parking, free Wi-Fi.
The farm has 2,000 m² fenced and has the option to buy the neighboring farm a total of 30,000 m² of land in full production of various varieties of crops (fine lemons and vernas, powel and chislett oranges and Star Ruby grapefruits) with an annual return of about € 20,000, it is sold for the amount of € 600,000. Everything as a whole is sold for € 850,000
This establishment was declared rural tourist accommodation by the Valencian Tourism Agency with the REG No. ARA-80 in the year 2000.
Since then our main objective is that our clients feel at home.
LONG TERM RENTAL PRICE: € 750.00 Month + consumption of supplies and maintenance of gardens and swimming pool.

Prices
| | |
| --- | --- |
| Season | per week |
| 16.05. - 15.06. | 188 € |
| 16.06. - 31.08. | 188 € |
| 01.09. - 15.10. | 188 € |
| 16.10. - 15.05. | 188 € |
| | |
| --- | --- |
| Deposit | 1.500 € |
| Cleaning | 150 € |
Availability
2021 >

Januar
Mo
Di
Mi
Do
Fr
Sa
So


1

2

3

4
5
6
7
8

9

10

11
12
13
14
15

16

17

18
19
20
21
22

23

24

25
26
27
28
29

30

31

Februar
Mo
Di
Mi
Do
Fr
Sa
So


1
2
3
4
5

6

7

8
9
10
11
12

13

14

15
16
17
18
19

20

21

22
23
24
25
26

27

28

März
Mo
Di
Mi
Do
Fr
Sa
So


1
2
3
4
5

6

7

8
9
10
11
12

13

14

15
16
17
18
19

20

21

22
23
24
25
26

27

28

29
30
31

April
Mo
Di
Mi
Do
Fr
Sa
So


1
2

3

4

5
6
7
8
9

10

11

12
13
14
15
16

17

18

19
20
21
22
23

24

25

26
27
28
29
30

Mai
Mo
Di
Mi
Do
Fr
Sa
So



1

2

3
4
5
6
7

8

9

10
11
12
13
14

15

16

17
18
19
20
21

22

23

24
25
26
27
28

29

30

31

Juni
Mo
Di
Mi
Do
Fr
Sa
So


1
2
3
4

5

6

7
8
9
10
11

12

13

14
15
16
17
18

19

20

21
22
23
24
25

26

27

28
29
30

Juli
Mo
Di
Mi
Do
Fr
Sa
So


1
2

3

4

5
6
7
8
9

10

11

12
13
14
15
16

17

18

19
20
21
22
23

24

25

26
27
28
29
30

31

August
Mo
Di
Mi
Do
Fr
Sa
So



1

2
3
4
5
6

7

8

9
10
11
12
13

14

15

16
17
18
19
20

21

22

23
24
25
26
27

28

29

30
31

September
Mo
Di
Mi
Do
Fr
Sa
So


1
2
3

4

5

6
7
8
9
10

11

12

13
14
15
16
17

18

19

20
21
22
23
24

25

26

27
28
29
30

Oktober
Mo
Di
Mi
Do
Fr
Sa
So


1

2

3

4
5
6
7
8

9

10

11
12
13
14
15

16

17

18
19
20
21
22

23

24

25
26
27
28
29

30

31

November
Mo
Di
Mi
Do
Fr
Sa
So


1
2
3
4
5

6

7

8
9
10
11
12

13

14

15
16
17
18
19

20

21

22
23
24
25
26

27

28

29
30

Dezember
Mo
Di
Mi
Do
Fr
Sa
So


1
2
3

4

5

6
7
8
9
10

11

12

13
14
15
16
17

18

19

20
21
22
23
24

25

26

27
28
29
30
31

free


reserved

firmly booked