REF: Casa-STL-7 - Dúplex at Torrevieja - Aguas Nuevas - Alicante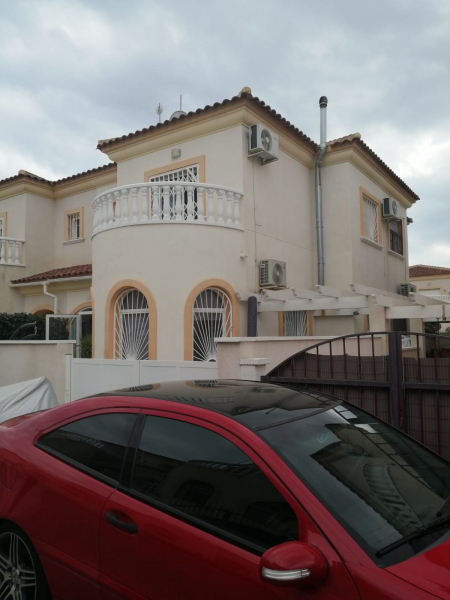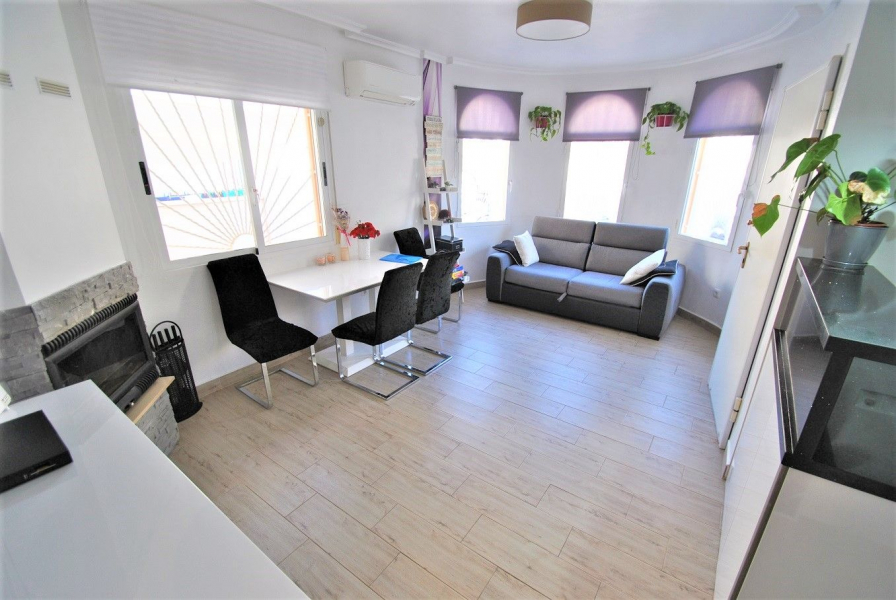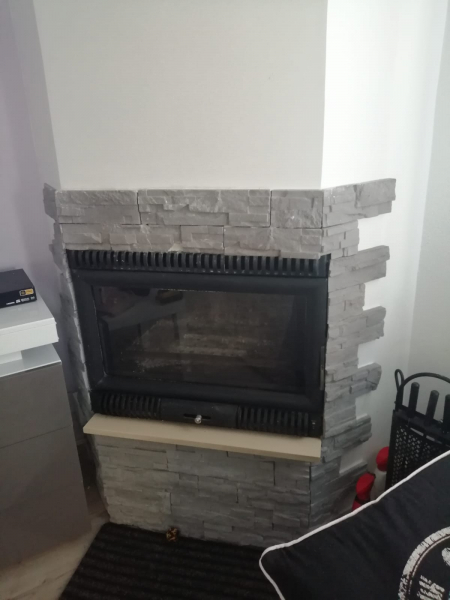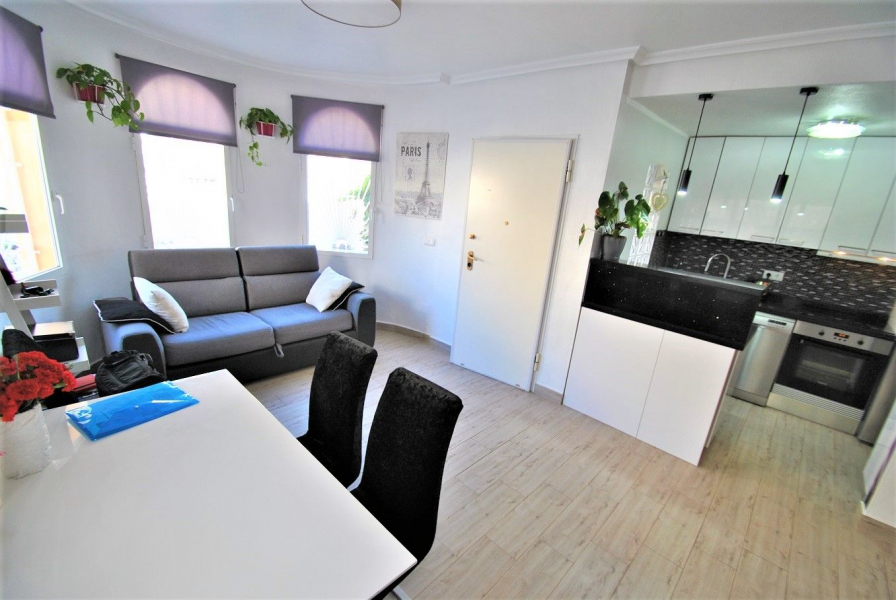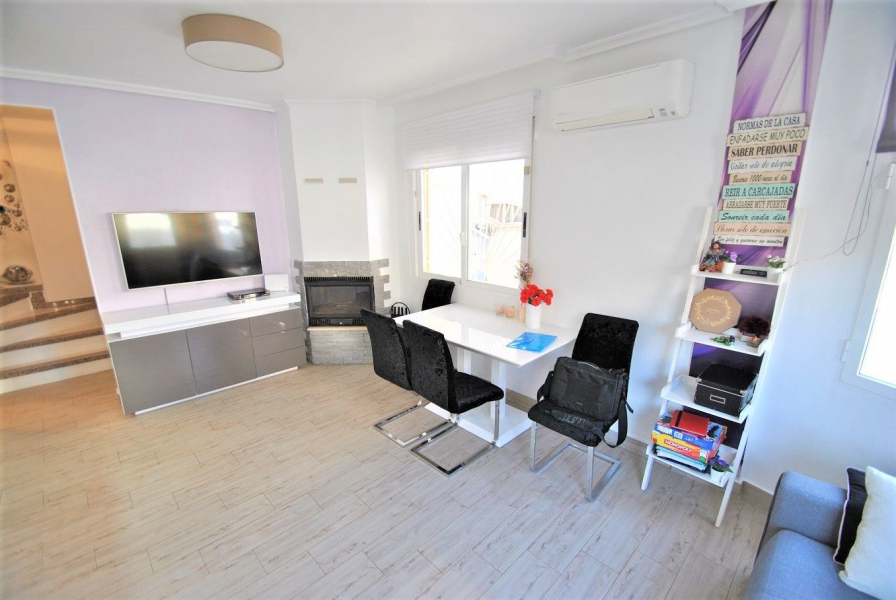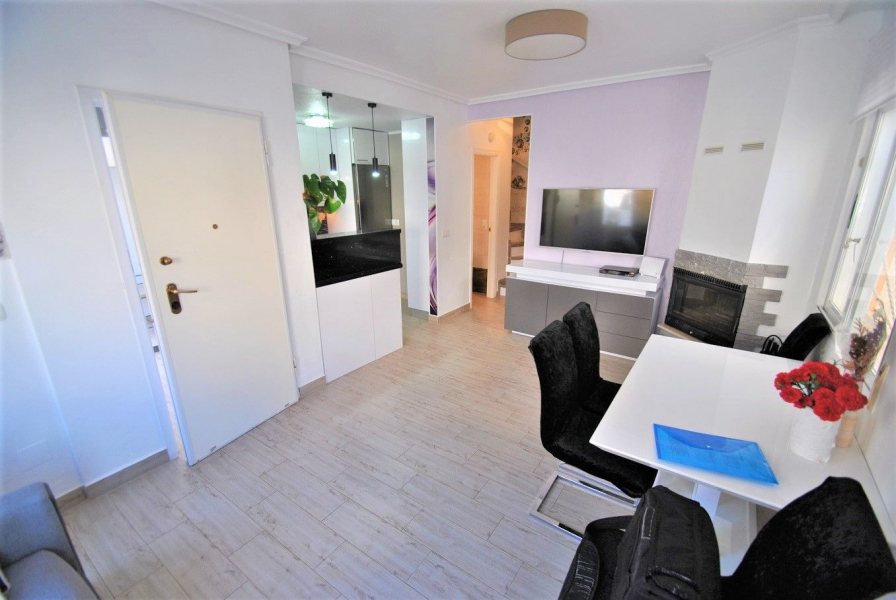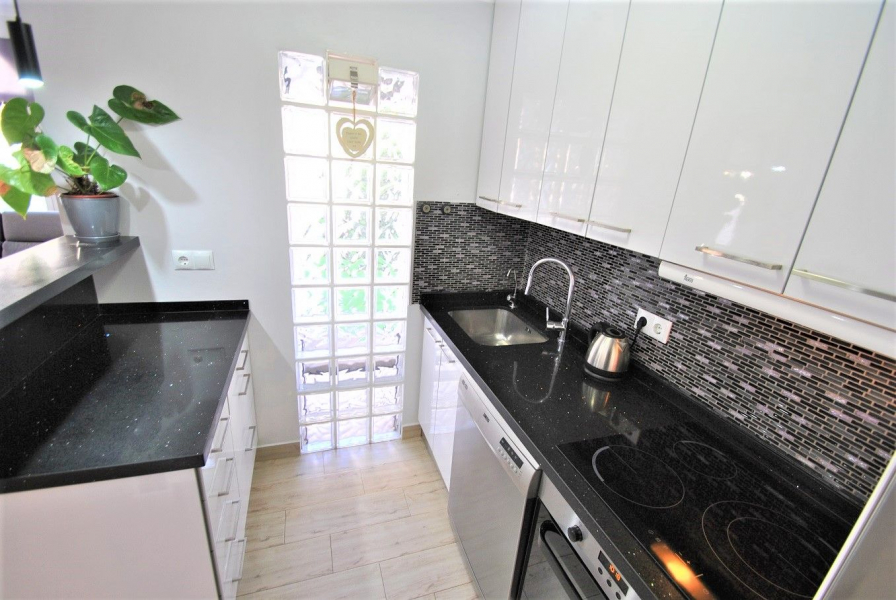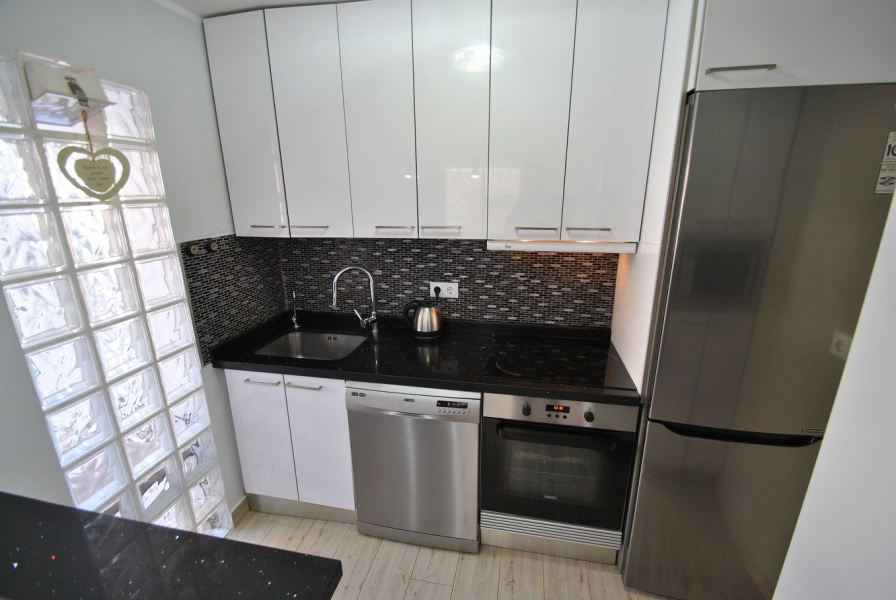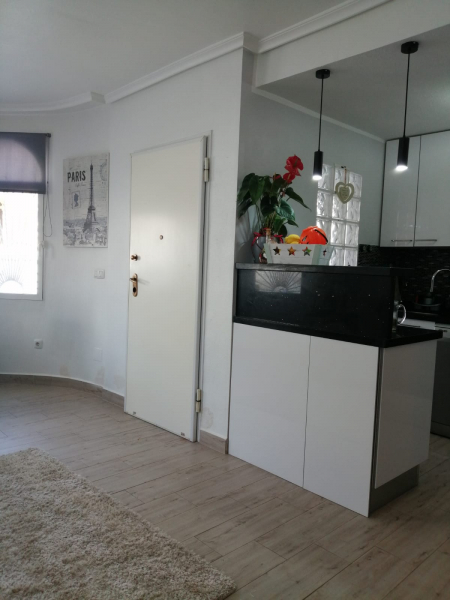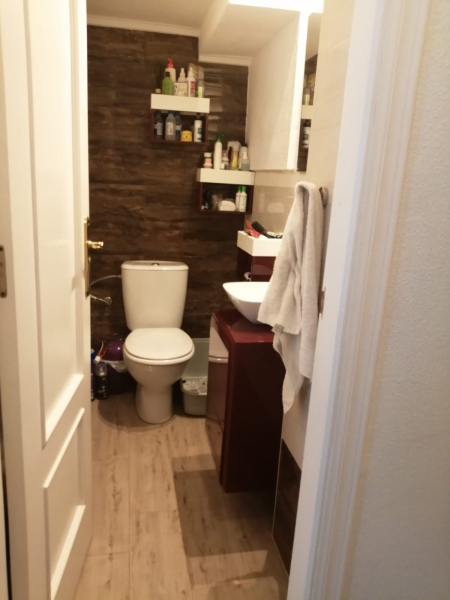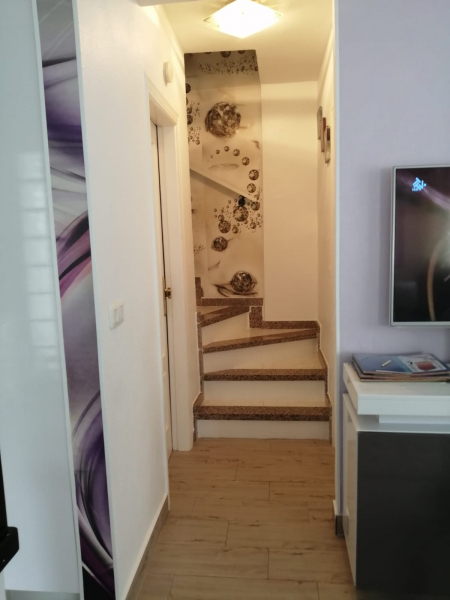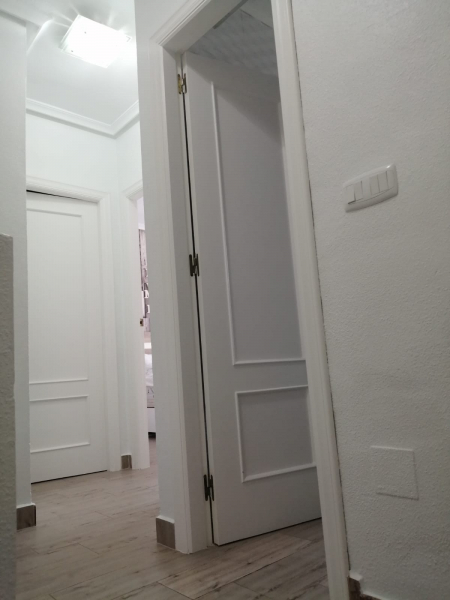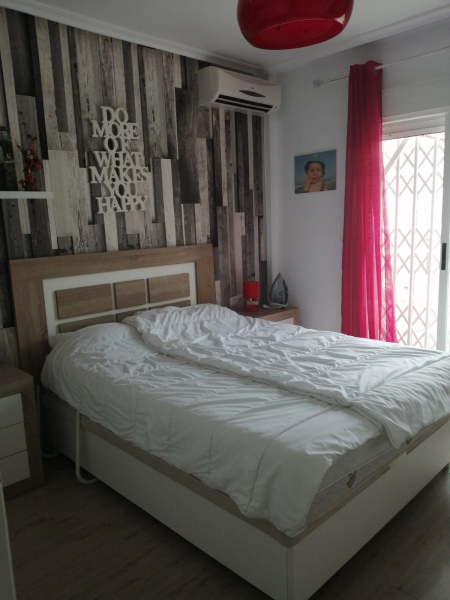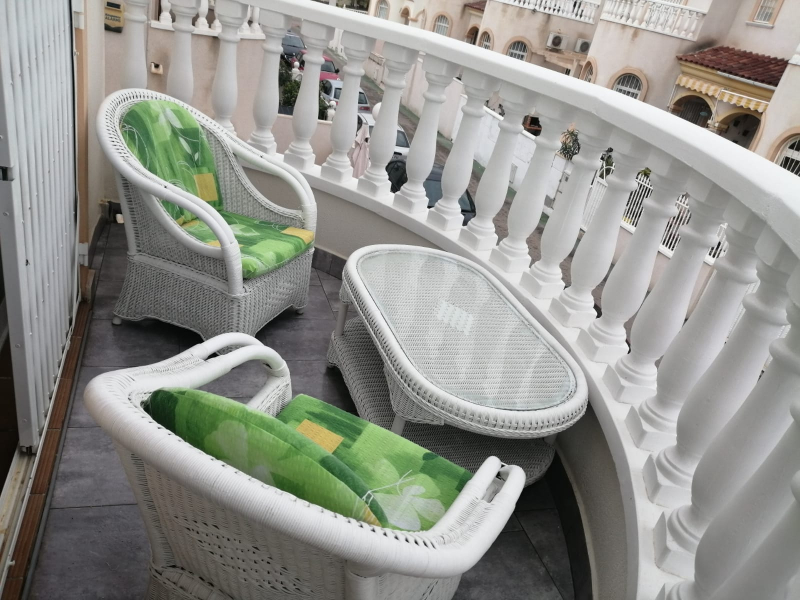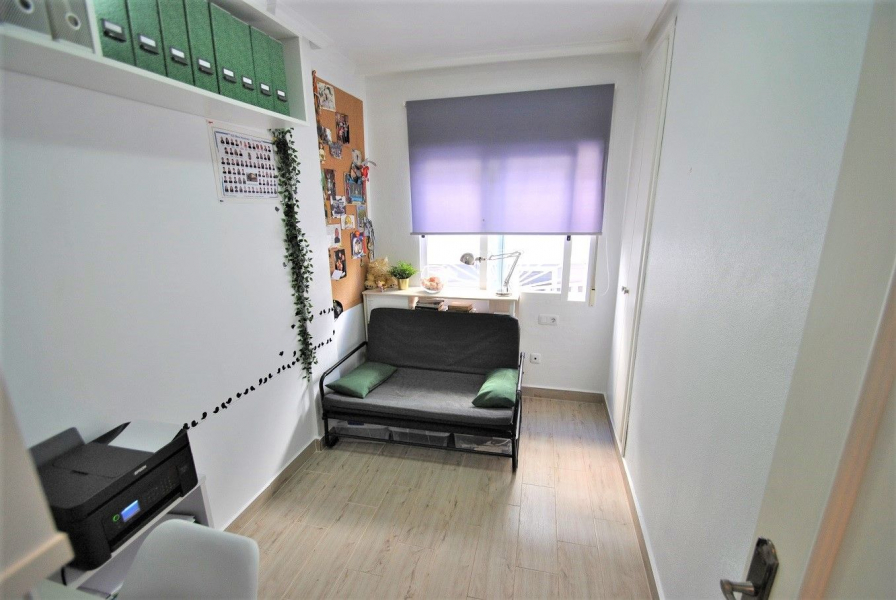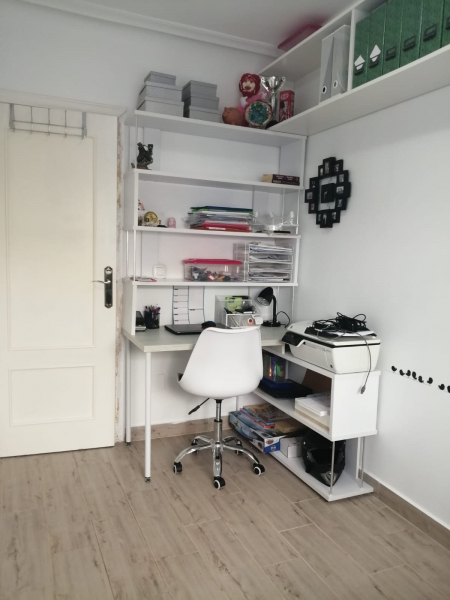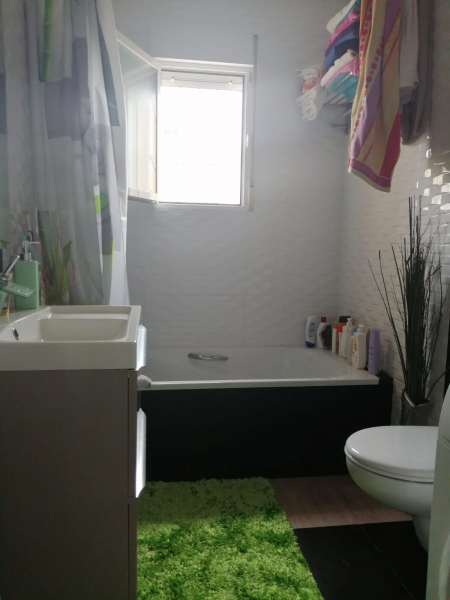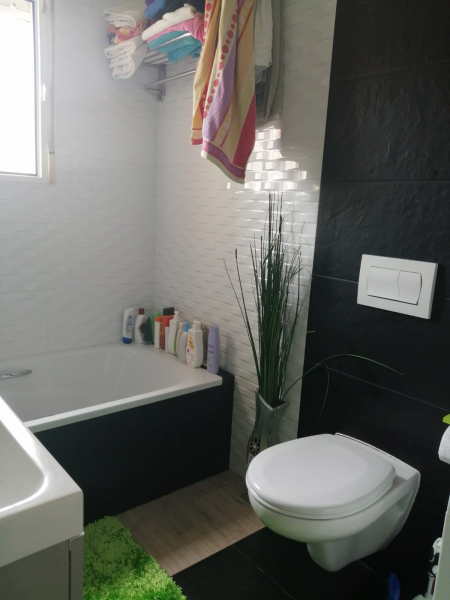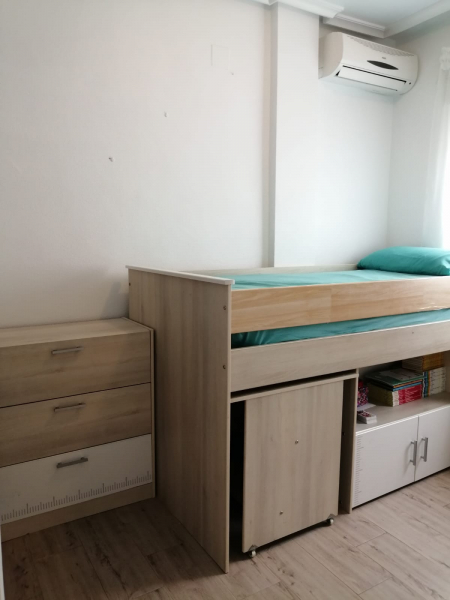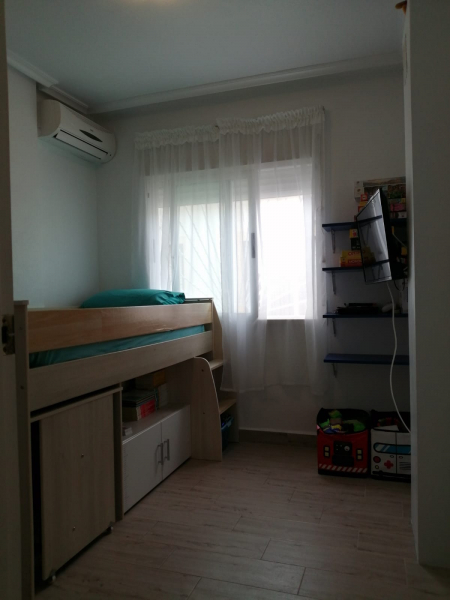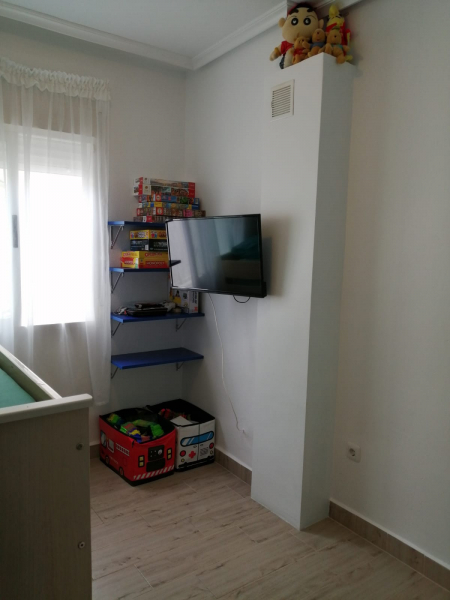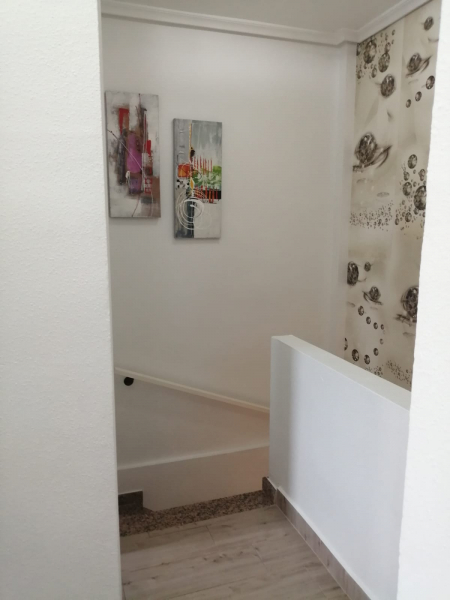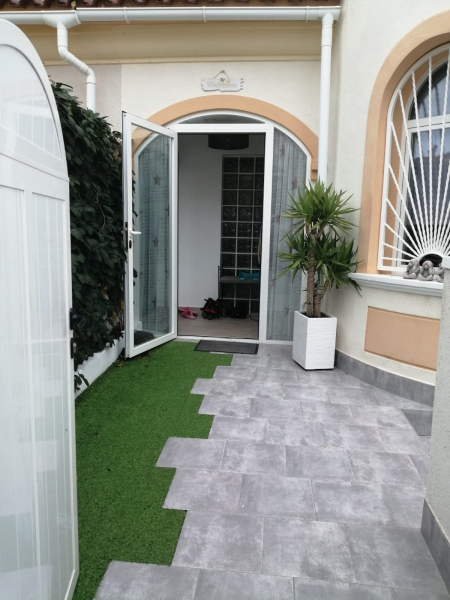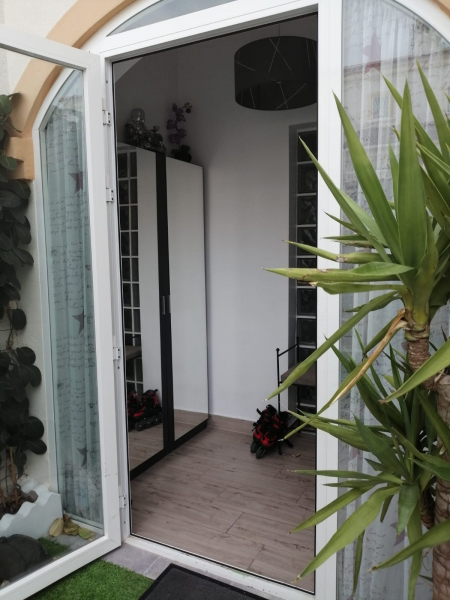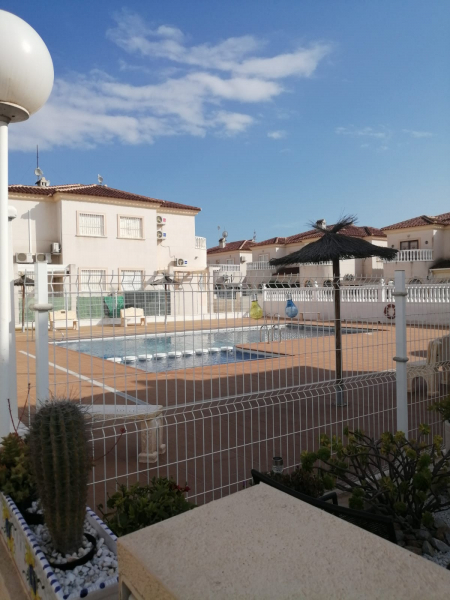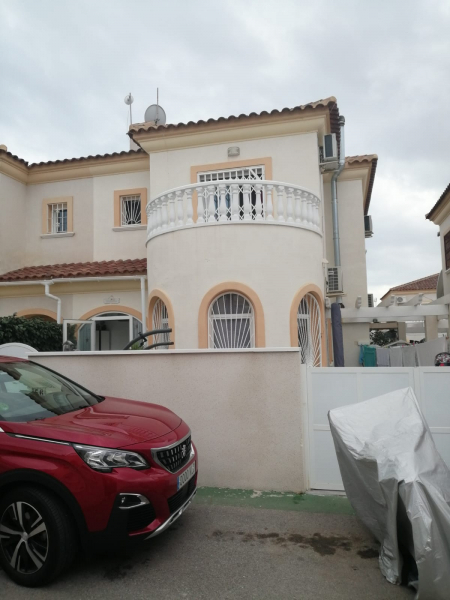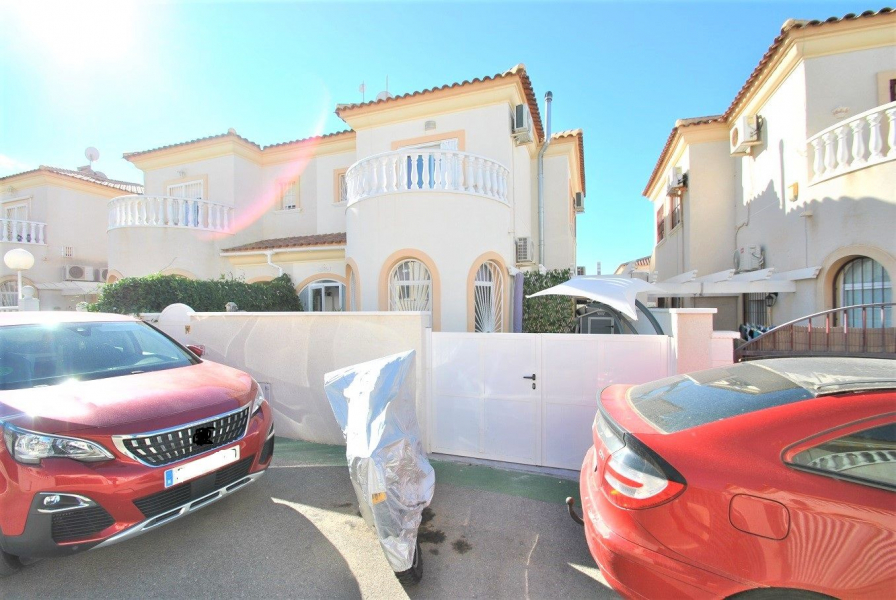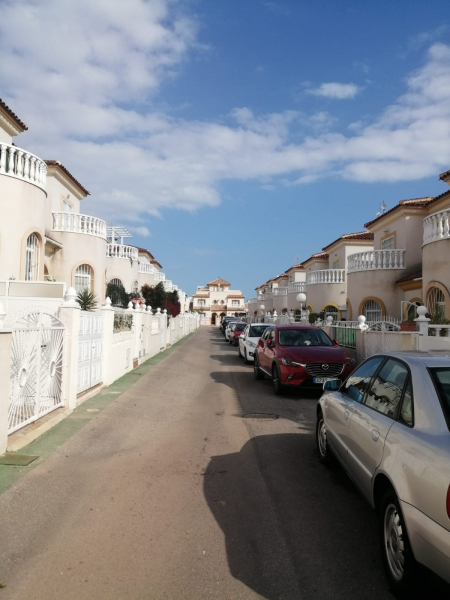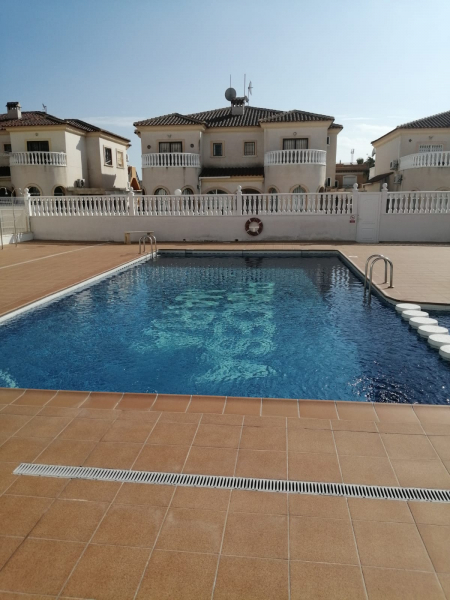 max People:
6
Plot size (m²):
40
Lliving space (m²):
85
Bedroom:
3
Bathroom:
2
Community pool:

Garden:

Storeroom:

Internet:

Distance to the beach:
1,6 km
Description
Rent with right to purchase:
Beautiful semi-renovated semi-detached house in Aguas Nuevas.
The approximately 85m² house has 3 bedrooms, 1 guest toilet and 1 bathroom.
The property has a renovated kitchen, a guest toilet and floors,
with modern designer furniture, a small terrace, a barbecue area and communal pool.
On the ground floor there is a living room, a guest toilet and a kitchen.
In the upper part the remaining rooms and bathrooms. Northwest orientation.
Extras: air conditioning, garden, parking space, storage room, fireplace, furnished.
Rental conditions: first payment € 60,000 for a maximum of 2 years until transfer.
Rental price € 700, which would be deducted from the final price.
Purchase price: € 145,000.

Prices
| | |
| --- | --- |
| Season | per week |
| 16.05. - 15.06. | 175 € |
| 16.06. - 31.08. | 175 € |
| 01.09. - 15.10. | 175 € |
| 16.10. - 15.05. | 175 € |
| | |
| --- | --- |
| Deposit | 1.400 € |
| Cleaning | 100 € |
Availability
2021 >

Januar
Mo
Di
Mi
Do
Fr
Sa
So


1

2

3

4
5
6
7
8

9

10

11
12
13
14
15

16

17

18
19
20
21
22

23

24

25
26
27
28
29

30

31

Februar
Mo
Di
Mi
Do
Fr
Sa
So


1
2
3
4
5

6

7

8
9
10
11
12

13

14

15
16
17
18
19

20

21

22
23
24
25
26

27

28

März
Mo
Di
Mi
Do
Fr
Sa
So


1
2
3
4
5

6

7

8
9
10
11
12

13

14

15
16
17
18
19

20

21

22
23
24
25
26

27

28

29
30
31

April
Mo
Di
Mi
Do
Fr
Sa
So


1
2

3

4

5
6
7
8
9

10

11

12
13
14
15
16

17

18

19
20
21
22
23

24

25

26
27
28
29
30

Mai
Mo
Di
Mi
Do
Fr
Sa
So



1

2

3
4
5
6
7

8

9

10
11
12
13
14

15

16

17
18
19
20
21

22

23

24
25
26
27
28

29

30

31

Juni
Mo
Di
Mi
Do
Fr
Sa
So


1
2
3
4

5

6

7
8
9
10
11

12

13

14
15
16
17
18

19

20

21
22
23
24
25

26

27

28
29
30

Juli
Mo
Di
Mi
Do
Fr
Sa
So


1
2

3

4

5
6
7
8
9

10

11

12
13
14
15
16

17

18

19
20
21
22
23

24

25

26
27
28
29
30

31

August
Mo
Di
Mi
Do
Fr
Sa
So



1

2
3
4
5
6

7

8

9
10
11
12
13

14

15

16
17
18
19
20

21

22

23
24
25
26
27

28

29

30
31

September
Mo
Di
Mi
Do
Fr
Sa
So


1
2
3

4

5

6
7
8
9
10

11

12

13
14
15
16
17

18

19

20
21
22
23
24

25

26

27
28
29
30

Oktober
Mo
Di
Mi
Do
Fr
Sa
So


1

2

3

4
5
6
7
8

9

10

11
12
13
14
15

16

17

18
19
20
21
22

23

24

25
26
27
28
29

30

31

November
Mo
Di
Mi
Do
Fr
Sa
So


1
2
3
4
5

6

7

8
9
10
11
12

13

14

15
16
17
18
19

20

21

22
23
24
25
26

27

28

29
30

Dezember
Mo
Di
Mi
Do
Fr
Sa
So


1
2
3

4

5

6
7
8
9
10

11

12

13
14
15
16
17

18

19

20
21
22
23
24

25

26

27
28
29
30
31

free


reserved

firmly booked